Alongside most 'mainstream' content on GOV.UK, you'll find links to other related items of content. For example, if you're looking to book a driving test, you'll find links to a list of driving test fees, and information on how to cancel or reschedule your test.
Today, we're making some changes to how related links appear on GOV.UK. After we made significant revisions to the layout of guides last month, we also experimented with related links, separating them into multiple groups based on the subsection of the related item.
Our prototypes performed well at user testing: almost all the users who tested the designs commented that grouping the related links together made them clearer and easier to use. The changes are most noticeable on items with many related links: previously, long lists of related items were often confusing and cumbersome to navigate.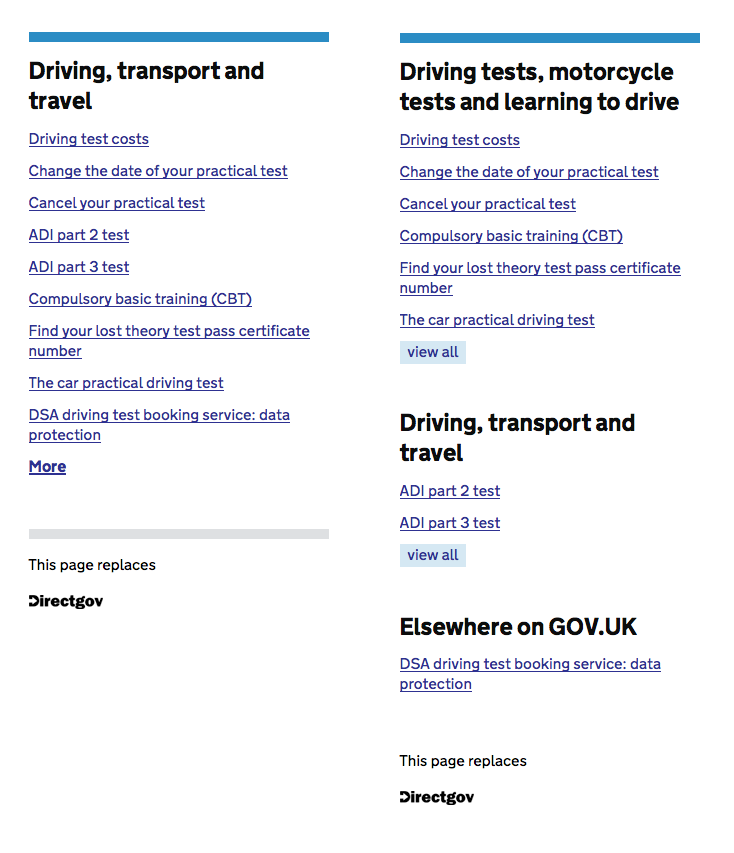 Additionally, from today we'll begin to display related links to external websites too, for example a link to the Consortium of Voluntary Adoption Agencies on the child adoption guide.  External links will be added where we feel another website would be useful and relevant to help meet a user need, in accordance with our linking policy.
We will continue to test and measure just how well related links perform in the wild, making refinements as we go. And, as always, your feedback is appreciated.