The information in this blogpost may now be out of date. See the current GOV.UK content and publishing guidance.
I'll tell you where you can stick your FOI reference numbers. It's right here, in this metadata field called "Unique reference":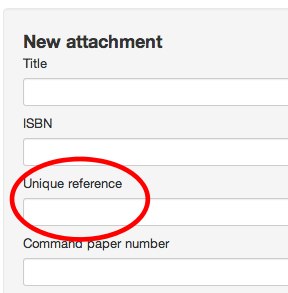 It's definitely not here, in the page title:

Nor here, in the attachment title: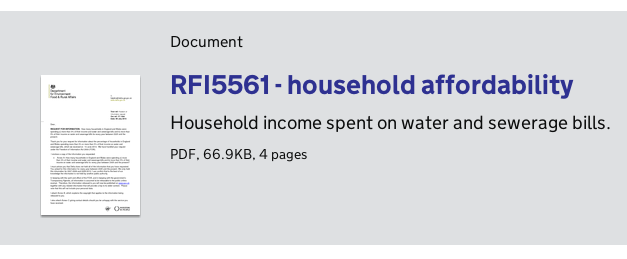 Nor here, in the summary text: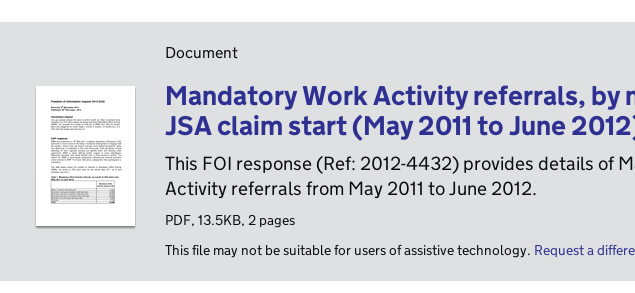 The unique reference field is designed to be used for your organisation's internal document reference numbers. Don't be scared of it, please use it.
If you don't have a numbering system, for FOIs or any other kind of publication, then we've previously suggested one that you might care to adopt.
We are imminently going to be adding the data from these fields into the search index, so users can search for publications by the content of this field (or the other bibliographic fields, like the ISBN).
More generally, if you don't know what the convention is for something like this, please don't guess. Ask.
You can ask the GOV.UK team anything like this using the support form. It would be better still if you were to compare notes with other departments and come to us with a collective view of what you think would be a good, consistent way of doing things.
Update 19 July: we have now corrected the style guide to reflect this instruction, after a few of you pointed out  a contradiction between the style guide and this post. Also to clarify that we do not expect you to retrospectively apply this to existing FOI releases - please just use the reference field from now on. Thanks all.