Back in June, I wrote about retiring our format icons — they didn't test well and ultimately weren't useful to users.
Though the icons were removed, we kept the format names. These are labels that denote the type of content a user is looking at, an example of which can be seen below.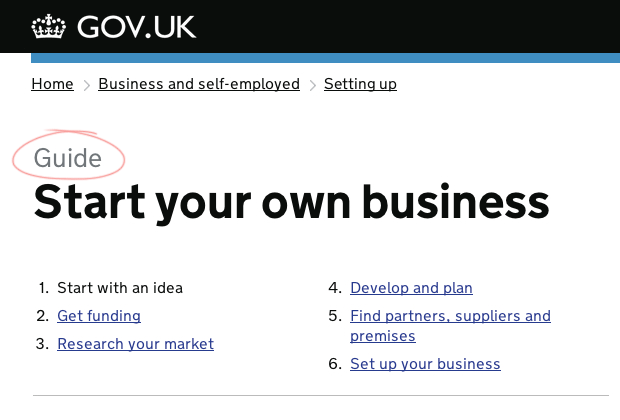 I've long since been of the mind that these aren't beneficial to users.
The original intent was that they be displayed to help users familiarise themselves with different content types. However, testing has shown that they are not effective.
So we removed them.
We did this quietly a fortnight ago and since then we haven't had one comment or complaint from users, nor from colleagues at GDS.
Asides from not being useful, they also occupy valuable screen space on smaller viewport devices that could be put to better use — allowing the page content to move up into view.
There are one or two places where these labels make sense as they actually help describe the content, such as foreign travel advice and here on this blog, so we left those as they are. But otherwise, they are gone.
Iteration and improvement of a site like GOV.UK is as much about taking things away as it is about developing new features.