The information in this blogpost may now be out of date. See the current GOV.UK content and publishing guidance.
We recently blogged about our new standing page which brings together sources of guidance on publishing for editors. But we know that sometimes you need more bespoke advice about content. So we're adding a new Zendesk request form specifically for you to ask for advice and guidance on Departments and Policy content.
This could be advice about formats, style, structuring content, writing in plain English or checking if the content fits the GOV.UK proposition. It could be a quick question about content you're working on or the need for a formal response you can share with colleagues in your organisation.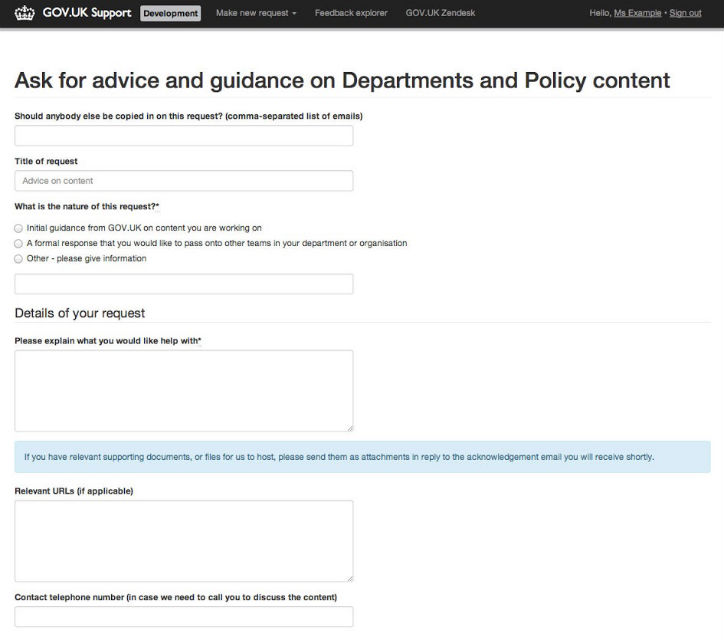 Whatever the nature of your request we need you to clearly explain what it's about and what your deadline is. This will help us prioritise the work in our next sprint and know how much detail we need to give in our response.
We hope this will be particularly useful if you're the sole web editor in your organisation, or if you need an impartial opinion when you're discussing content with colleagues.
You should carry on using the usual Zendesk form to raise tickets about all other requests.