In December last year we were visited by members of the Norfolk and Suffolk Constabularies, the Surrey Police and the Office of the Police and Crime Commissioner of Norfolk.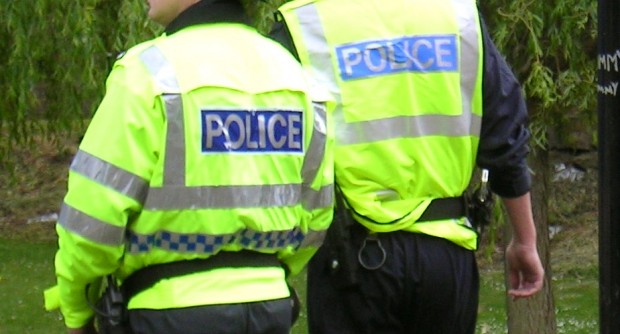 Here's what they said about their visit and how they've used what they learned in their own workplaces.
Jyoti Patel, Digital Content Writer at Norfolk and Suffolk Constabularies said:
Spending a day at GDS and hearing about how a 'user need' was at the core of every content page really changed the way I approached our new websites.

We desperately needed to streamline the amount of content we had on both Norfolk and Suffolk Constabularies' websites, and the easiest way to regain some control was by focusing on user needs.

I took this concept back with me and explained it to the team. I even wrote a new style guide based around this idea of leaving behind what we want to publish and instead prioritising what the user actually needs. This not only had an impact on the content we are currently writing, but also the design of the forthcoming website.

We're changing the first slider on the homepage from campaigns to a set of popular services, we're dropping unnecessary photos and infographics from advice pages to make way for clearer, sharper content, all because we're slowly coming to terms with letting go of what we want to show people and learning how to focus on what our public actually need from us.
Sarah Sutton, Media and Communications Officer at the Office of the Police and Crime Commissioner, Norfolk said:
Most interesting for me was how the very visual, colourful and creative working practices at GDS translate into a website which, almost in contrast, is simple, clean and functional.

But speaking to the team at GDS, it soon became clear that this simplicity is by design and, teaming that design with content driven by user needs, is how they live up to the strapline - simpler, clearer and faster.

It is that focus on, and understanding of, user needs – what people have come to the website to do – which has stuck with me.

For police forces, the user needs of the public they serve are well-established and provide a solid foundation on which to base web design and content. Where Police and Crime Commissioners are concerned, I think the user needs are currently less well-defined, but, with an election on the horizon and the next four-year term coming up, we've got the opportunity to explore this further.
Stephen Rhodes, Communications Channel Developer at Surrey Police said:
Leading up to our visit to GDS, I had a few ideas of what to expect. I knew, by reputation, that it was a very forward thinking department. I knew that it had pioneered a multitude of processes in the digital arena. However these are merely material to the keystone of their success, the people.

Seeing their continuous content analysis, and the adapting form it takes, was incredibly insightful. Their UX testing facility was a sight to behold and I daresay, amongst a whirlwind of notes, I found some ideas I hope to develop here. Ultimately though it was the agile coordination amongst the diversity of departments I would aspire to replicate.

Maybe their awards count too.
Thomas Brown, Media, Communications and Equalities Officer at the Office of the Police and Crime Commissioner, Norfolk said:
Visiting GDS was really eye-opening.

Coming from a digital background in a rural police force, it was refreshing to see a government department working with such autonomy.

The GOV.UK website is simple, informative and easy to use. You can see the benefits of allowing talented people the space to operate in an environment where creativity and change aren't frowned upon.

Moving forward, it would be good to see more government departments moving in the same direction as GDS, combining budgets and resources to developing better solutions for the end users.
If you work in a council, local authority or government department and would like to come in and see how we work, let us know in the comments.
Photo by neilt / CC BY-SA 2.0