In December last year I got a very exciting call. A month later I started as Government Digital Service's (GDS) first junior content designer.
This new role was part of GDS' initiative to make content design a career path with clear progression from the ground up.
The content team also decided that they needed a dedicated '2nd line' content support team to deal with the daily influx of questions and feedback from both the public and from government departments.
Along with two other junior content designers, Lucy and Stefan, most of my time is spent making sure that queries are answered promptly. We make sure that small content changes are dealt with quickly instead of getting held up in the more complex '3rd line' content queue.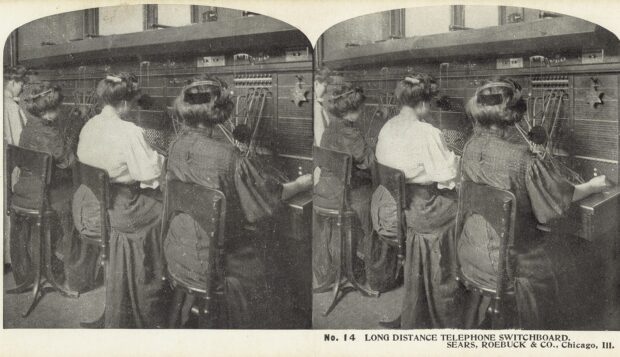 Our process
Our process can seem complicated from the outside.
Zendesk is the customer service software which helps us to review a large number of messages every day.Content queries are often picked by different content designers so it might seem like there's a lack of continuity. It can also seem limiting that we have to receive requests in a template format so that we can understand queries quickly and give the best response.
There is a clear logic to what we do so we thought we'd take some time to explain.
Queries from the public
When a member of the public contacts us directly, their question or feedback goes through to our 1st line team who sort through the comments. If the 'ticket' (or message) relates to the content on GOV.UK, it's passed on to us.
We can't give out any personal advice to the public, but when someone asks a question about our content we check with the relevant department, agency or public body to see if we need to update our pages. This type of feedback is very important as it acts as a daily barometer for testing and improving (iterating) the content on GOV.UK. Once we have received a response, we either:
'solve' the ticket if we don't find any clear user need to change it and the information is factually accurate.
make the change instantly if it will take around 20 mins to be written (it takes longer for the change to be reviewed and published on the live site)
send the ticket on to the dedicated content team if it takes over 20 mins
If a user asks about content that isn't managed by GDS (stuff that departments publish) we use Zendesk's tags and template messages. They help us redirect the user's query to the department which published the page. In this case, the department themselves will respond to the user and make any necessary updates to their content.
They only need to get back to us about the outcome of the query if we make a mistake (hey, it happens!) and they are not the team responsible for this content.
Queries from departments
When we're not rewriting content or answering questions from the public, we're helping content teams in departments. Part of our job is processing requests for things that departmental content teams might not be able to do without GDS approval or support, including:
taking documents out of history mode
requesting and setting up a group, high profile group or an organisation
unpublishing content
creating a short URL
requesting to use the manuals format
Departments also ask questions about how to use certain content formats or request advice on how to 'do a thing' on Whitehall Publisher, eg adding a new person to a role in a government department.
Recurring questions give us an idea of where our guidance needs to be updated or improved. In a recent team meeting, we decided to start keeping track of these types of trends more formally so that we can provide the correct information in the first place. This should save us time across the content team.
Since the demands of each department are very different we often encounter new issues and find ourselves trying things out on 'integration' (our testing site) or asking other teams for advice. Even when we don't know the answer ourselves, it's never very far away at GDS.
What's changed
It's only been a few months since we started, but we have made a few big changes to make our content decisions and changes more effective:
a dedicated 2nd line reviewer (2i'er) to publish quick changes on the day
a hot topic board to record trends and improve
a regular team meeting (retro) to review how we work
When we can't help
Thankfully, the 2nd line content support team isn't the only resource available. If a query comes in about a technical error that needs to be fixed immediately, we can pass it through to our alerts and issues team.
If the query relates to a more long term technical request like adding new functions to our publishing tools or updating a part of the content that is hard coded (and can only be changed by developers) we pass it to our colleagues in one of the product teams.
We also pass requests on to our policy and engagement team when there is a wider debate about whether or not content should be on GOV.UK.
If we don't know something, there is always someone to turn to.
Photo by Boston Public Library / CC BY 2.0.