We're working to design, document, and prepare to support a public API for GOV.UK content. We are inviting expressions of interest from those who want to publish GOV.UK content elsewhere, or use GOV.UK content to build things, so that we can start to understand the potential value, usage, and reach a public API could have.
Please use this form to let us know what you might like to do with an API for GOV.UK content.
We will not be able to reply to all contacts but we will read and appreciate them all.
What is a content API?
A content API is a way for machines to access and republish our content.
The API for GOV.UK content will eventually provide a new way to track changes to content. Making the content history more available will help us manage outdated content, and make it easier to find current content.
This is good for transparency and helping users hold government to account. We have made an Open Government Partnership commitment to deliver an API for GOV.UK content by 2018.
The future of content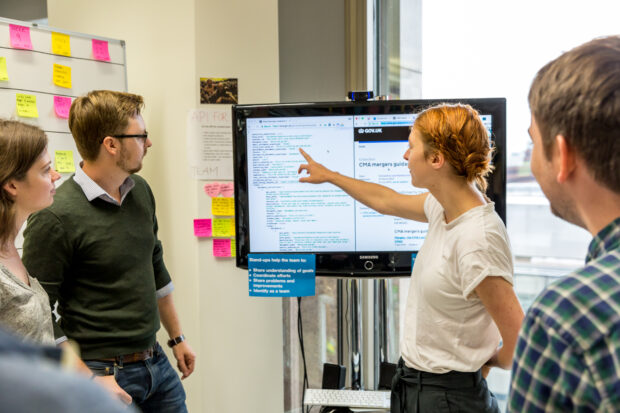 GOV.UK is not just a website. It is the home of government's digital content and services, and our website is just one output. For example, our content also appears in the National Archives, on search engine results pages, and elsewhere.
A public API for GOV.UK content will help others republish up-to-date and accurate versions of government information.
The API can also enable our content to serve users in ways we haven't imagined yet. We don't know how or where users might want to access government content in future. In 10 years' time we might not be consuming digital content through web pages but through digital assistants.
We need to prepare government content for the future. A public API will help us improve the way it is managed, organised and accessed.
Ben is Senior Content Designer in GOV.UK's API for Content team. You can follow him on Twitter.