We have now completed the work to allow more flexible curation of documents into "document series".
It's a big change, and should mean that you can make much better use of this format to group related content for your users.
You can now group documents into sections, under headings, with their own summary text. I wrote a post about our plan to do this at the beginning of August, and we've delivered the full functionality in two sprints.
How it works
When you create a document series, you give it a title, summary and description, just like before.
Having saved this, a second tab will appear called 'Series documents', from which you can search for the documents you want to add.
Automatically you'll have one group called documents, but you can rename this group, add a short description and also add as many additional groups as you need with their own titles and descriptions.
You can easily move documents from one group to the other within the series, and remove documents from the series.
Existing document series
You can still have an un-grouped document series. By default, all documents will appear in a single group in chronological order. This is how all your existing document series now appear, although if you go into the government publisher, you will now be able to create groups and move the existing documents into these groups.
We encourage departments to review the series they have created so far. This new feature should mean that you need fewer, less granular series overall, because you can collect documents into granular groups within a broader series.
Looks like this
Here's an example document series from the Driving Standards Agency, making use of the new functionality: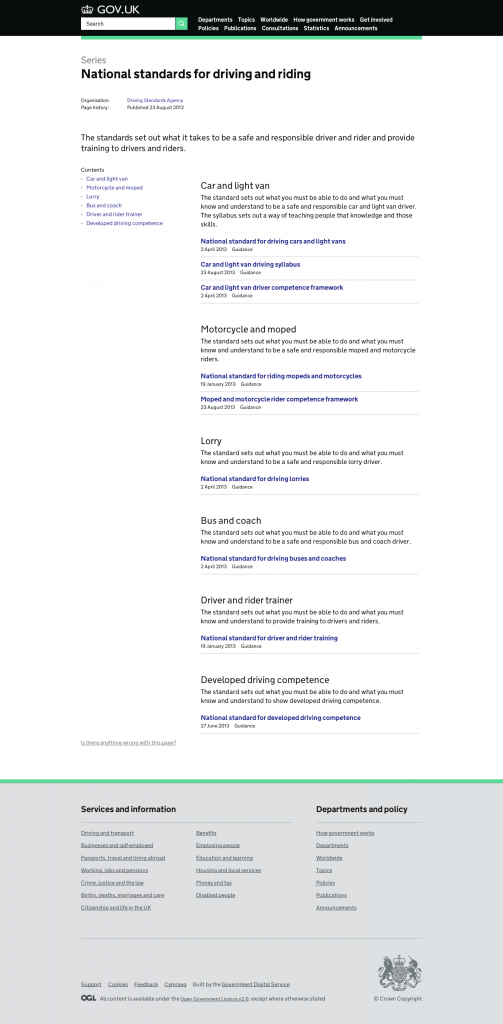 Here's an example of how document series looked before: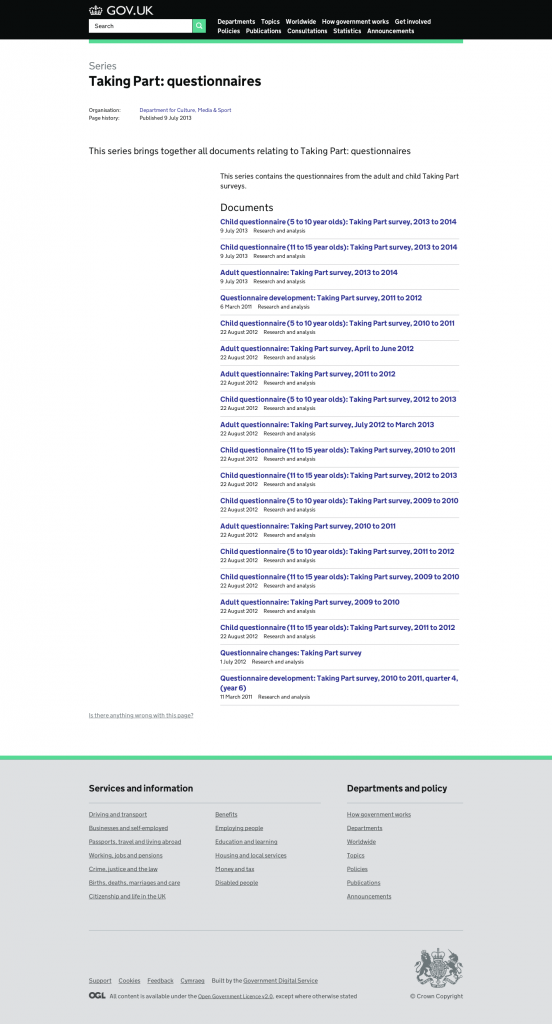 Coming up
Other features for document series that we are intending to build in future sprints are:
a possible change of name (we're considering 'collection' instead of 'document series')
separating document series from individual departments, so they can be more easily shared between organisations and tagged to topics
providing ways to browse to document series from organisations and topics
the ability to sort the order of groups within a series
the ability to create document series in draft (ie, workflow)
the ability to unpublish and redirect document series
[Photo above by Dolescum on Flickr. Used under Creative Commons.]