Right from the beginning of GOV.UK, we knew we wanted to provide a single place where users could get help using the site. We called it 'support', as the sections within it were broad.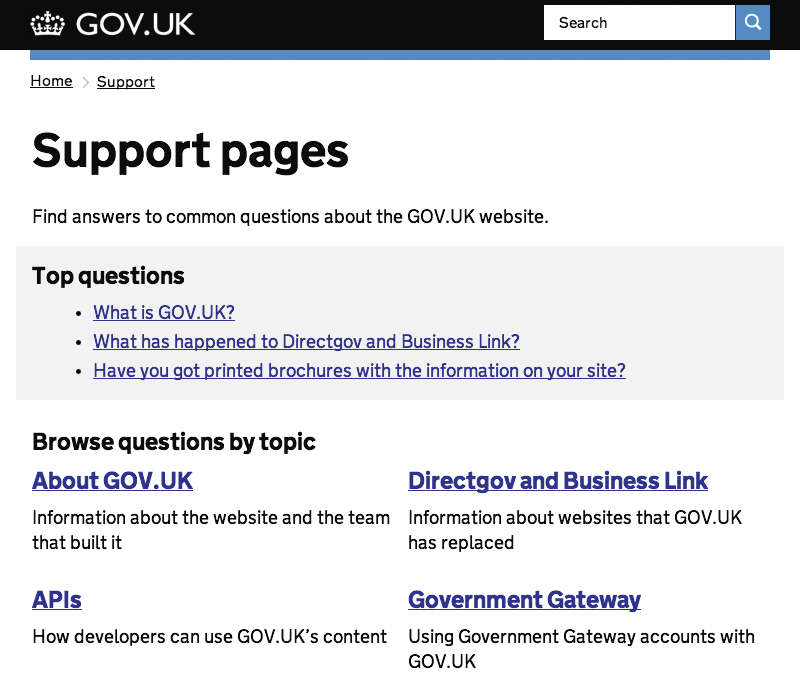 The content was originally gathered from product managers, Zendesk and press releases. With the release date looming, we took this ready made content and published it in the FAQ-style format it was already in. The content wasn't based on user needs, and as a result it has been performing badly ever since. Sarah Richards describes why we don't recommend FAQs.
How well did the support pages do
Analytics showed that instead of users engaging with the content on the support pages, they were simply using it to navigate to the contact form.
We also noticed that we were receiving a significant number of queries relating to other government online services. As these services weren't managed by us, a lot of resource was expended forwarding them to the correct department or agency to be dealt with. The generic naming of the section 'Support' hasn't helped this, with users assuming it to be support for all government services.
Initial improvements
To help address these issues, we have:
changed the name of the support pages to 'Help using GOV.UK', which clearly sets out the scope of the pages
created a new format for the help pages to make them more consistent with the rest of the site
rewritten the content, making it clear, simple and easy for users to understand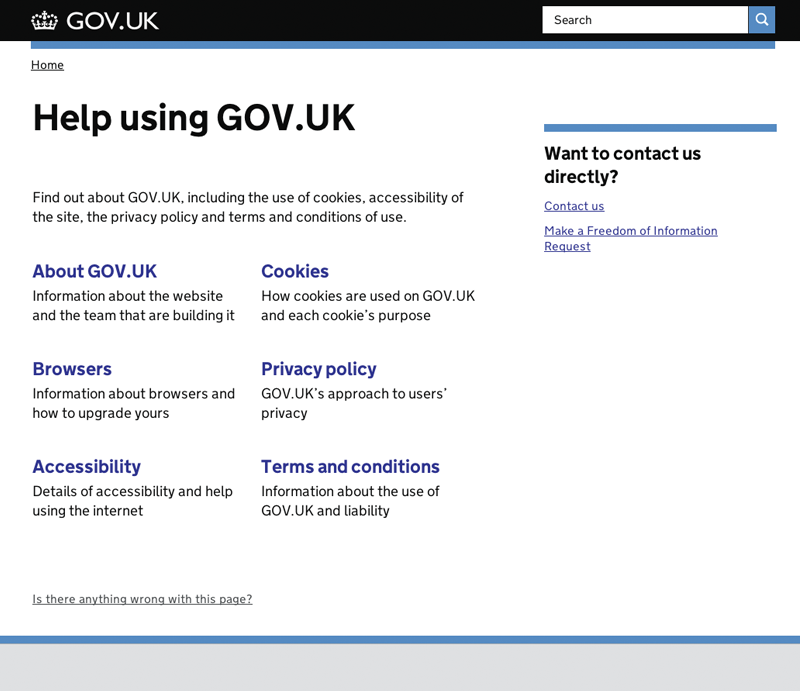 Iterate and learn
The new 'Help using GOV.UK' section is live, but it's not finished. Over the next couple of sprints we plan to add a form to the index page allowing users to suggest what content they would expect to find there. We're also planning to improve the contact and FOI forms, which we hope to start soon.
And we'll also be monitoring Zendesk feedback from users and Google Analytics data to help us improve the support section in future.