We've had some requests from departments to look into improving publication pages. We've looked at the data to better understand how publication pages are being used and made changes to the design. We will be rolling these out on GOV.UK gradually and monitoring how successful they are.
We have been looking specifically at:
Attachment previews
We found that attachment previews (eg the thumbnails you see for PDF attachments) aren't that useful when it comes to helping people differentiate between documents, and they also slow down page loading times. So we're testing replacing the attachment previews with clear metadata displaying document type, file size, number of pages, and an accessibility notice.
We had a hypothesis when we approached work on this page that attachments made the page too long, and that we'd need to look at reducing the height of attachments. But we found out that the majority of publications have only 1 attachment, and this number tails off fast (stretching all the way to 152 – with only a single incidence). Given that most pages have a low number of attachments, we prioritised making information about attachments clear, over reducing the height of attachments.
Visibility for updated attachments
Whether a document had been replaced was previously not shown to users unless the author had published a change note. The date attachments were changed will now be displayed under the attachment.
Expanded change log
We know that the change log tends to be short. A very high percentage of documents have just a single change note. Given that the number of changes to documents are low, we're experimenting with having the the change log displayed all the time (so you don't have to click to expand it). We're also improving the visibility and readability of change notes by expanding them from one column into two.
Moving page detail to the top
The page detail currently lives at the bottom of the page, which has a risk of being missed when it's pushed down pages with multiple attachments. So we're moving page detail to the top of the page under the summary. We've removed the "Detail" heading, in case you were looking for it in the screenshot.
Example publication page
Please note that the design below is a work in progress (and content displayed in the prototype isn't accurate).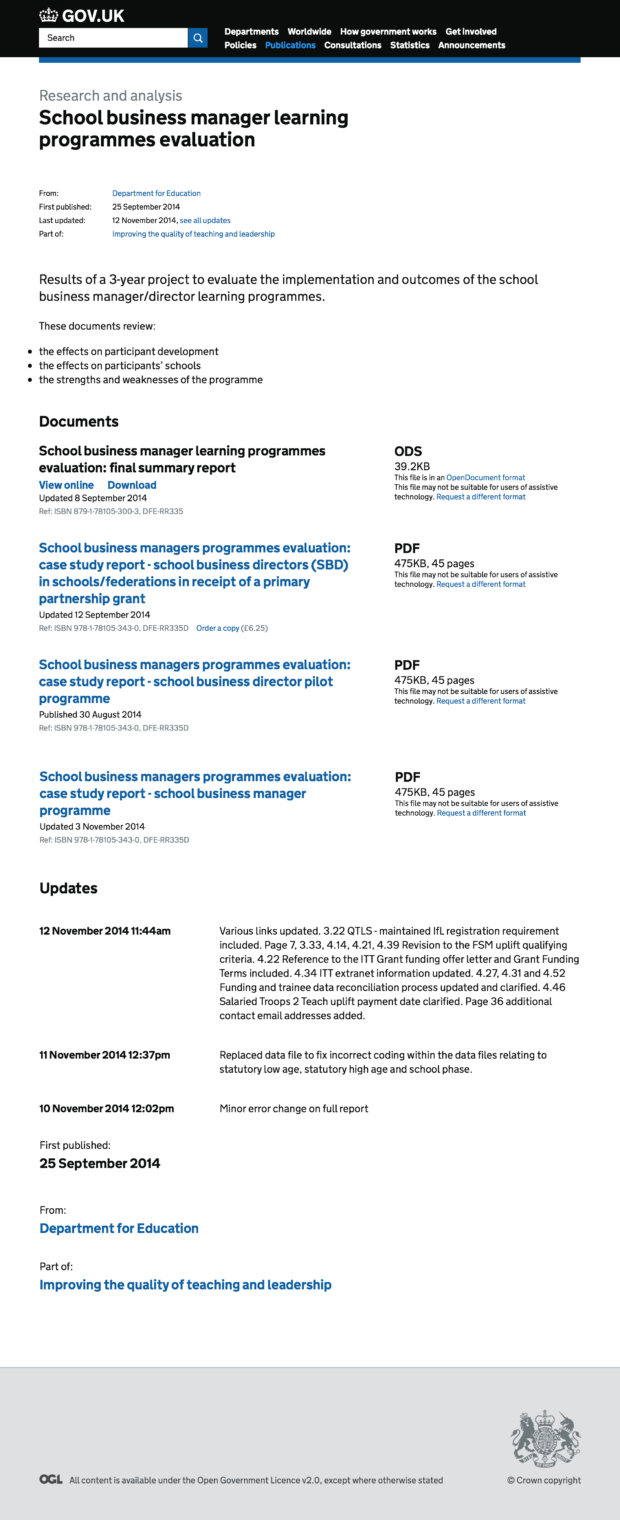 Featured image on blog homepage: stacked papers by Antony Theobald on Flickr