I wrote on 22 May about our plans to complete the migration to Universal Analytics on 2 June. I'm delighted to say the mission is achieved.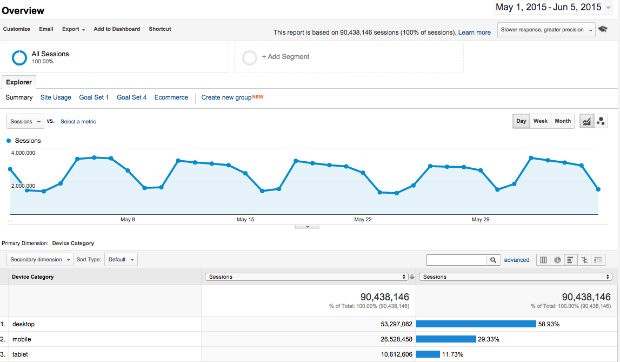 Why we've moved
Universal Analytics includes new features, which we'll be exploring later in the year. It'll provide GDS and departmental and agency colleagues with improved ways of understanding how users interact with GOV.UK.
We had to upgrade to benefit from these new developments - and in any case, the Classic version of Google Analytics will stop collecting new data in 2016.
The technical challenge
Our challenge was to switch as seamlessly as possible, while ensuring data accuracy and the ability to view historical data.
Starting back in February, performance analysts scoped the migration requirements and what tracking we needed to continue. We then worked closely with the GOV.UK core product team to implement the Universal Analytics code, running it in parallel with the Classic code.
After two months of testing we'd ironed out any differences in the data that were not due to changes in the way Universal Analytics collects data (compared to Classic).
Finally, the developers chose the Trade Tariff section of GOV.UK and switched to Universal Analytics. This let us compare the 'live' data with test data for that section. It worked as expected, giving us the confidence to switch the whole site to the Universal collector on 2 June.
The developers took this opportunity to tidy up the analytics code, and the analysts removed 'events' we no longer need to capture. The code is now in a much better state and will be easier to maintain or change in the future.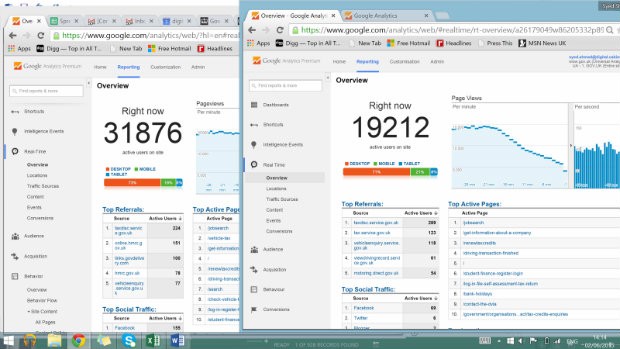 A team effort
This has been a great team effort between the GOV.UK core team, embedded analysts and other performance analysts. We planned, tested and implemented the upgrade together. We maintained continuous reporting and worked hard to support many people across government to make adjustments to their reports and to approach analysis in new ways. Many thanks to all my colleagues.
Find out more
The GOV.UK Performance Analytics Basecamp is the best place to find out about Universal Analytics and to share best practice for using data to improve GOV.UK. We think we've invited everybody we should, but let us know if you can't access it.