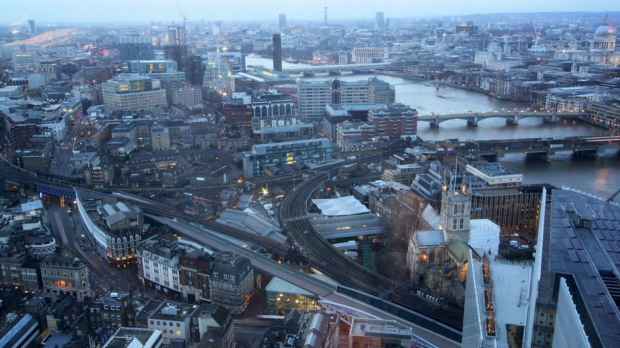 This post gives an update on what GOV.UK did in the second quarter of the year, and what's planned for the next one.

In August we published our last update on our roadmap progress.
As well as these quarterly posts, we now also host a quarterly showcase to talk about our work with colleagues across government. Our next one will be in January - we'll let you know when tickets are available.
What happened in Q2
We said that in Q2 our main areas of focus would be:
… and we did all these things!
The rebuild of GOV.UK's Publishing Platform is going well and recently passed some significant milestones. These include:
the migration of our first 'edition' format (bits of content that can have multiple versions) - this will make the rest of these formats much quicker to move over
completing a discovery into migrating Mainstream Publisher - we can now decide on the future architecture for this application, and start building the functionality needed to support it
splitting Specialist Publisher into 2 applications - we now have Manuals Publisher (for the manuals format) and Specialist Publisher (for finders)
finishing some of the work that was blocking the migration of Whitehall Publisher formats to the new Publishing Platform, which means we're able to focus on plans to improve the platform itself
We continued our discovery on the content operating model, including lots of research. A lot of our focus in 2017 and 2018 will be about making this work a reality and it requires a cross-government effort. We need your help!
For our improvements to navigation and orientation we've:
worked with Department for Education and agencies to provide the information and data to support the auditing of over 4,000 pieces of content
simplified the tagging infrastructure so that we now send all tagging information to the new Publishing Platform and we can also tag formats that we couldn't before (like manuals)
begun testing using the new draft taxonomy for education in navigation pages, which will hopefully help with orientation on content pages
Other significant pieces of work we've done in the last quarter include:
improving how users find services and content provided by local authorities and councils, which included ending an expensive legacy contract
concluding a discovery on consultations
building a Trello board to capture repeat product requests to help with prioritisation and evidence gathering
passing the alpha assessment for the new campaigns platform
the new user research panel passing its alpha assessment and is now being tested to recruit users for specific pieces of research
completing a number of content improvement themes, including content about flooding, exporting, and starting a business, as well as improving curated browse and investigating how to lower contact rates for DVLA
setting up a product team to begin a discovery on the user needs around email subscription, and how email is affected by changes to navigation and orientation patterns
setting up a product team to begin work on rationalising the 140+ formats in the Publishing Platform (like HTML publications and news articles) so that we will eventually have less than 10 templates
beginning a 6-week discovery on GOV.UK's international content so that we have an informed product strategy recommendation that can be prioritised as part of the 2017 to 2018 roadmap
What's planned for Q3
For Q3 we continue to focus on our 3 main priorities, which are:
rebuilding our Publishing Platform
improving navigation and orientation patterns
continuing work on the content operating model
We're focussing on these 3 things as we want to get the structure and foundations right for the future.
We shouldn't continue to support the volume of new content that is published, without the existing content being continuously reviewed and audited. As things stand, users are unable to find what they need. That also means improving our navigation and orientation patterns and improving our Publishing Platform so that it is easy for us to to support these changes.
To support this work we'll be:
doing a discovery on the needs across departments to access GOV.UK data, and mapping all of the data and analysis that GOV.UK has available to use
putting our user research panel live - we're looking forward to seeing how this improves our ability to recruit from across the UK and EU
doing our annual benchmarking report to see what's changed on the most common GOV.UK tasks
continuing our work to improve our operations, specifically around setting some service level objectives for how quickly we respond to requests from users
beginning work to move more websites to GOV.UK that didn't move during the original government website transition
continuing our discoveries on the needs of email from GOV.UK subscribers, and on our template rationalisation
putting 3 to 4 campaigns live on the new platform
concluding, and reporting on, our 6 week re-discovery into international content
Looking ahead
Now we're into Q3, and we're already beginning to think about Q4 and our plans for 2017 to 2018. There are many priorities that GOV.UK could respond to and we need to consider all of the options and think about what's achievable and what returns the most value.
Our colleagues across government, and citizens, directly inform this vision. Right now we're working out the things we need to do, to have the right goals.
Jennifer Allum is GOV.UK's Lead Product Manager. You should follow Jen on Twitter.