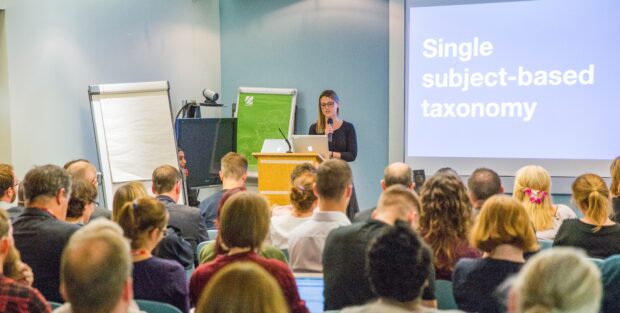 On 10 October, we had the first of our GOV.UK quarterly showcase events. This is a new regular event to keep the people who most need to know informed about our performance, progress and plans.
The session included:
introductions from Neil Williams and some scene setting of our priorities
Alex Segrove covering what GOV.UK is and our operations
Jen Allum talking about the roadmap and the changes to the Publishing Platform
Trisha Doyle sharing what the content operating model is
Holly Garrett explaining some of the changes we're making to navigation and browse
A number of show and tells on things like the campaigns platform, the user research panel and our work to improve links to local government
Thank you to everyone who came. We really appreciate you making the time to join us.
Your feedback
It was great to speak to many of you at the showcase, and we appreciate the feedback provided by the survey after the event. We learnt that:
94% of you say you'll come to the next showcase
you liked the breadth of the topics, such as how GOV.UK fits together and where our priorities are within the roadmap
you'd like a bit more detail
case studies, user research videos, and having external speakers would be appreciated
a different room and better IT would be more comfortable, especially for those sitting at the back
you want us to keep doing these sessions and that this kind of face-to-face time is important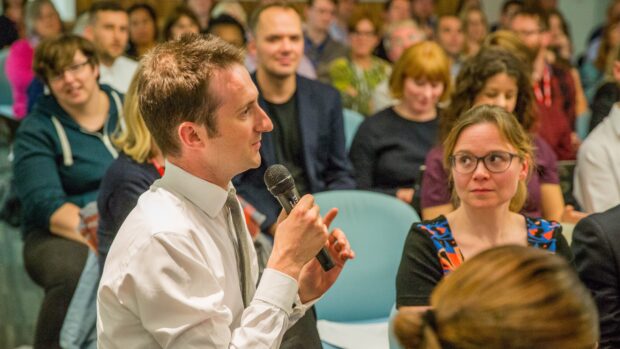 What's next
We're planning that the next event will be in mid to late January. We'll make sure we provide good notice so that anyone who wants to come can.
We'll make improvements based on your feedback. So next time we'll have an agenda that includes more detail about each topic. Also, we won't cover GOV.UK's history again - most people in the room knew that stuff, but we had some newbies in the room so felt it was helpful for them.
In the meantime, our teams will focus on the plans in our roadmap for Q3, and we will also begin to look forward to plans for Q4 and the 2017-18 draft roadmap.
Jennifer Allum is GOV.UK's Lead Product Manager. You should follow Jen on Twitter.