The 'getting married abroad smart answer' helps British nationals find out if and how they can get married in another country.
A 'smart answer' is a tool that presents the user with a series of questions then shows them a tailored outcome based on their answers. This format is a good way to break down complicated marriage policy, but gradually the tool has become hard to maintain and isn't giving users the information they need.
So, we've started an improvement project to fix it.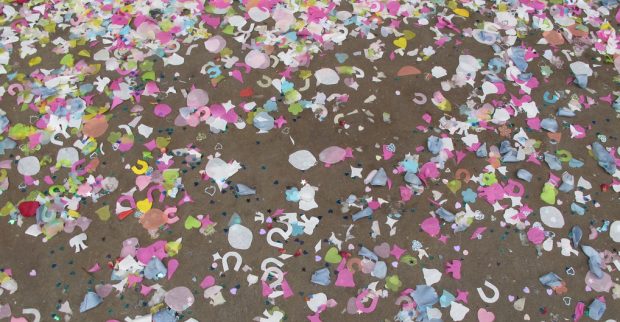 The problem
Each country has 18 possible result pages (outcomes) that are displayed according to:
where the user and their partner want to get married
where they live
whether they want a same-sex or opposite-sex marriage
The outcomes appear as flat pages of text, but in the code the content is sectioned up and drawn in from files that are shared across multiple outcomes for different countries. For example, in some countries you'll need a 'certificate of no impediment' to get married. The paragraph of text explaining this is reused across all the countries where it's relevant, but stored as a single text file. Updates to this file change the paragraph wherever it appears.
Originally, reusing sections of content was a good idea - it made the outcomes consistent and easy to update. Over time however, lots of exceptions have been added making the content (and code) difficult to change. Content designers can't see what sections are in use across more than one country so can't always give precise instructions or change the content order.
None of this is good news for users:
I'm trying to understand what documents I need and the process order. The page is unclear and doesn't tell me what I need to know in clear language.
How we're fixing it
As a starting point, 3 content designers spent 3 days looking at how we could make the tool better for our users.
We discovered:
the top 10 most viewed countries account for nearly 60% of the traffic to the tool
the current process for making an update has 21 steps
when users aren't satisfied with the information they're given, they start the tool again and put in different answers to generate a different outcome
although each country has 18 potential outcomes, the only variable that regularly generates a different answer is whether the marriage is same-sex or opposite-sex
most of the outcomes are about what you need to prove you're free to get married, but it isn't always clear how you use this information to actually get married
What we did
We found that policy regularly varies according to country and whether the marriage is same-sex or opposite-sex, but not according to where the user or their partner lives. Where there is a difference, it's often so small it's explained in a single line that could easily be incorporated into another outcome.
Because of this we decided to remove the questions about the user and their partner's location, reduce the number of outcomes to 2 per country (one for same-sex, one for opposite-sex) and remove the shared content that makes the tool difficult to update.
This should:
reduce the amount of time it takes to update the content, making the content more accurate and up-to-date
stop users feeling like information is hidden in a different outcome and going back to change their answers
give content designers freedom to tailor the content according to the user needs for each country
We developed a flexible template that should work across all countries and help content designers structure their work in a consistent way.
Working with the Foreign and Commonwealth Office
To test our new template, we worked at the Foreign and Commonwealth Office (FCO) twice a week for a month. We made new outcomes for 3 of the top 10 most viewed countries (Italy, France and the Philippines). We also started putting together a guidance document to record regular content patterns and explain the process to content designers unfamiliar with the tool.
Then we compared the new and old outcomes for Italy and France in the user research lab.
Next steps
After we've analysed the results of the user research we'll iterate the template and outcomes ready for the next sprint.
There are over 200 countries in the tool, so we've got a long way to go. But if we can fix the 10 most viewed countries, we can improve the tool for nearly 60% of our users.
We'll be going back to FCO in February to get started.
Gabrielle is a content designer on GOV.UK.

Sign up for email updates so you never miss a post.