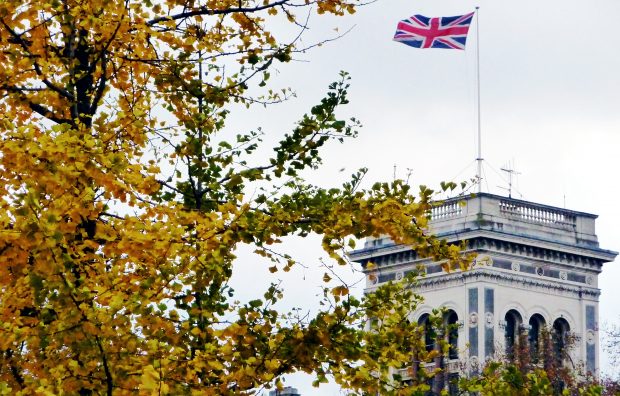 We're trying to fix the marriage abroad smart answer on GOV.UK. The content isn't helping users get the answers they need and the way we make changes to it is slow and laborious.
To make it better, we're trying new ways of working with our colleagues in the Foreign and Commonwealth Office (FCO). We've written a separate blog on the improvements we've made to the tool.
A lot of the pain historically has been down to not understanding each other's problems. So we went to FCO for a kickoff. We explained why the tool is so difficult to update from a technical perspective and our FCO colleagues told us about their own challenges.
Usually we communicate about content changes through email-based Zendesk. It's a useful tool, but for improvement projects like this it's not enough. The marriage abroad rules are complex and a lot of the information we need is inside the heads of diplomatic staff in different time zones around the world. In the past we've ended up in an endless back and forth between GDS, FCO and countless embassies. It's frustrating for everyone.
So we decided to try something new. A small team of us co-located at FCO and worked in an agile way for 4 sprints of 2 days. During that time we found a few things that really helped us work together.
Be a multidisciplinary team
Usually we receive information from departments, design the content, then ask policy experts to fact check it. This works most of the time, but for this project we decided to merge policy and content. This meant that our resident policy expert could fact check as we went along (or sometimes before we even started) and in a couple of cases we even managed to use content design principles to help with policy decisions.
Have standups
We had standups with our FCO colleagues every morning. We talked about what we'd done yesterday, what we'd do today, and anything that was blocking our progress. That might not sound very revolutionary, but working like this with our departmental colleagues isn't something we'd tried before. It helped us stay on track and quickly resolve any issues that came up.
Map user journeys together
Each time we redesigned a piece of content, we spent an hour together visually mapping how the user would use the content - the user journey - from start to finish. Having the policy experts completely involved in this exercise meant that when we came to write the thing, we had more information and a deeper understanding of the content than usual, so it was easier to get it right first time.
Share tools
At GDS we use a lot of open tools like Trello for tracking project tickets and Google Drive for collaborating on content. We know that departments can't always use these, but FCO found a way to make it work. We used Google docs to draft and factcheck content together and Trello to ask and answer policy questions. Using the same tools and making the ways we worked together as seamless as possible really reduced friction and helped us work better as a team.
Have a retrospective
At the end of our 4 sprints we invited our FCO colleagues to join us at Aviation House for a retrospective (retro). We talked about what went well, what didn't go so well, ideas for next time, and people we wanted to thank (mostly our tireless consular policy expert).
Since then we've started usability testing on the content we've drafted, and soon we'll be heading back to FCO for our next round of sprints.
Si is a senior content designer on GOV.UK. You can follow him on Twitter.