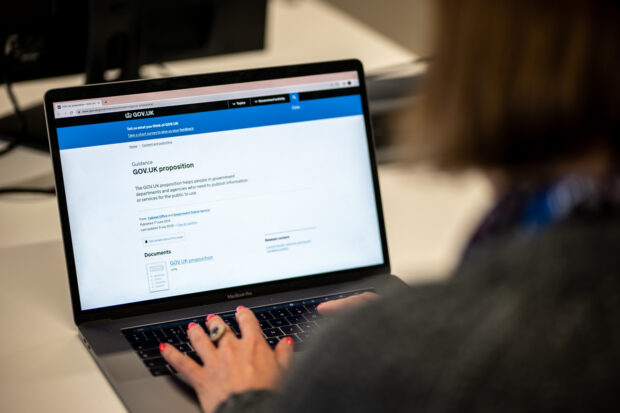 GOV.UK is for everyone and is designed to help people access information and services quickly and easily, without needing to understand the structures of government. The GOV.UK proposition supports publishers in government to decide where information and services should be published by setting out what should and shouldn't be on GOV.UK. This helps to maintain GOV.UK's value proposition as the single, trusted home of government information.
Reviewing the proposition regularly
We review and iterate the proposition regularly. We do this because GOV.UK keeps changing to meet both changing user needs and departmental needs.
The GOV.UK roadmap aims to consolidate GOV.UK as the "single and trusted online destination for government information and services". As GOV.UK expands to improve people's experiences with government, the proposition needs to evolve in order to support this ambition and to provide clarity to publishers as GOV.UK changes.
We've made some changes to the proposition
We will make a number of iterations to the proposition throughout this year, rather than just one change.
From today we will be making the following changes:
We've rewritten the content to make it more concise, user-friendly and focused on what content publishers in departments need to do, with more examples to demonstrate the policy in practice. Constant tweaking over the years created a slightly disjointed document.
We've made a factual correction to reflect that GOV.UK does include information about courts, tribunals and judges but not Judiciary content. This is to support judicial independence.
We've clarified when it is appropriate to provide general advice on GOV.UK. We received a lot of feedback from publishers and we realised there are instances where broader advice is useful for users to complete a task, perhaps with an example. We have therefore updated the proposition to allow for general advice if it supports a user to complete a task or follow the law. This could be, for example, advice about safety and security when travelling to a country with an unstable political situation.
We've also trimmed down the page and removed the summary on what exemptions are. The proposition now links to a new page in GOV.UK's content design guidance which sets out standard conditions for exemptions, including the requirement to meet accessibility and privacy standards. This creates a more concise and clearer proposition page, with further detail available elsewhere if it is needed.
We're also updating the campaigns offer
In parallel with our updates to the proposition we are updating the GOV.UK campaigns offer to departments. The GOV.UK campaign templates form part of the wider GOV.UK offer - providing departments with fully accessible and customisable templates for official government campaigns. Working with the Government Communications Service and in response to departmental feedback, we are developing a new multi-page offer for government campaigns. The new template will:
allow multiple pages
make it easier to fully meet legal accessibility requirements
be easier to use
provide departments with more flexible and visually rich design components.
This is already being tested with a number of campaigns such as Help to Grow. We'll talk more about this work in a separate blog post.
Updating the proposition
We'll gather feedback on how the updated proposition works for users to inform future iterations. We'll also update the proposition to reflect the new campaign offer once it goes live in the summer. Email govuk-enquiries@digital.cabinet-office.gov.uk if you have any suggestions or would like to get involved in the development of the proposition.