I've been looking at the analytics for document series pages, particularly the distribution of pages, how users were getting to them and where they were going next.
This is because, as we wrote recently, the product team are working on making document series more flexible and allowing editors to curate documents under meaningful headings.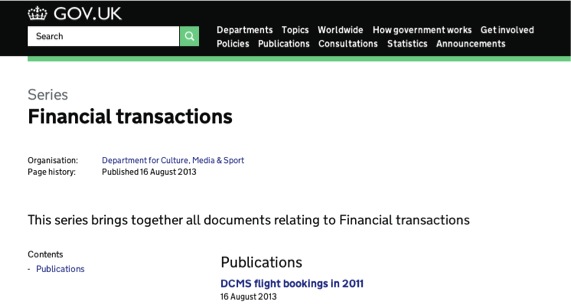 Our high-level findings over a two week period (28/07 - 10/08) show that:
Every week, around 65,000 GOV.UK visitors view a document series
A rise in total visits to document series reflects the rise in total traffic to 'government' pages
Most visits to document series pages come direct from Google
Popularity of individual document series pages
Comparing pageviews across document series pages shows that a few pages garner relatively high numbers of pageviews, with the trend steeply tailing off.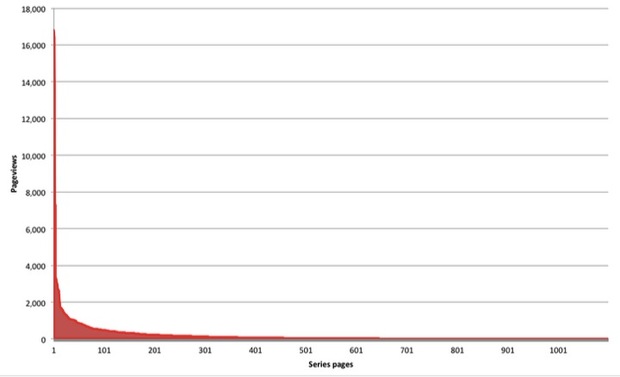 The data shows that the top seven document series pages make up 25% of the pageviews, with 750 pages making up the bottom 10%.
The most popular page over the two weeks was "Immunisation against infectious disease: the green book" which had almost 17k pageviews.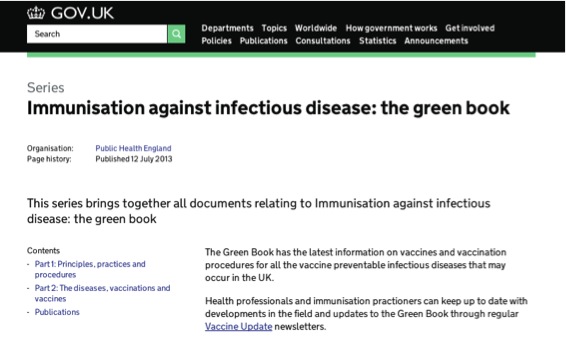 How users navigate to and from document series pages
The chart below shows a summary of how users got to document series pages, and where they went to next.
It suggests that document series are a useful format - as the common path is for users to land directly on a document series page from outside the site, and then make their way to a publications page.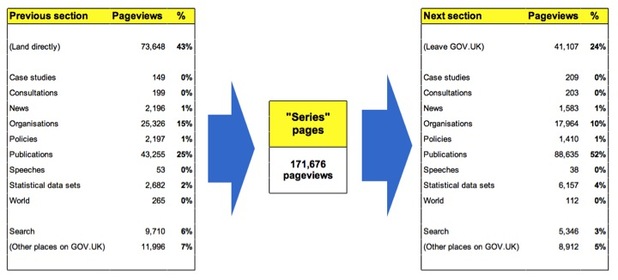 What next
We'll be using this data to benchmark the changes that will be made to document series. We'll also use extra tagging to enable more detailed analysis.
In the meantime, just ask us if you have any questions about the analytics so far.