We'll shortly be reordering the 'services and information' part on the GOV.UK homepage into A to Z order.
This change is the first step in launching the new 'mainstream browse' that Mark blogged about last week.
During user research, we saw that users were confused when moving from the current, unordered, homepage to the new browse and back again. Changing the GOV.UK homepage to A to Z order fixed the problem.
This is what the new homepage will look like: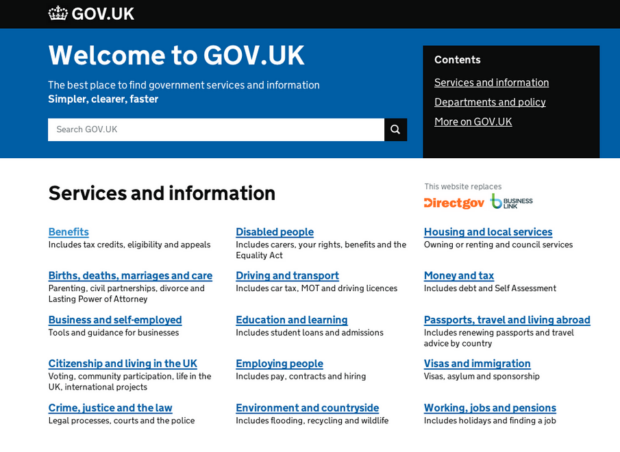 We'll be keeping an eye on these browse changes and, as ever, will iterate accordingly. If you've any questions or comments please do post below.