At last week's Content Design Conference a few of us huddled around a table at Impact Hub Westminster to talk about one of my favourite things: the future.
Specifically, we were discussing the future of the government content design community, which began its life on Basecamp last year. Just a few months later Basecamp has over 500 members and a real life face-to-face conference under its belt. The 150 conference tickets went in under a day.
With stats like that it seems clear there's a demand for this community. In our group, we were interested to explore that demand to see how the community could best meet it.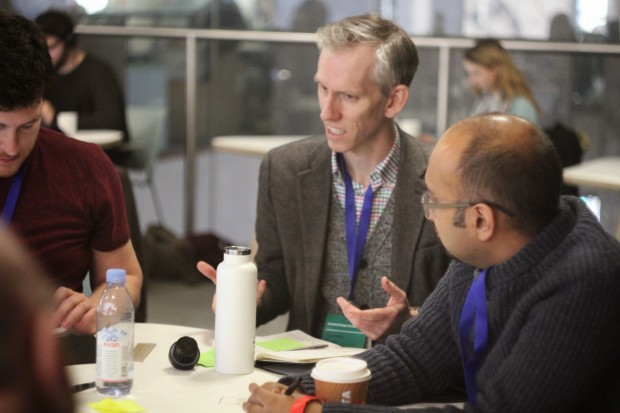 Start with needs
We currently use the community to:
bounce ideas off each other
share what works
discuss emerging ideas
get answers to our content-related questions
find out what's coming in the future that we might need to know about
Over time, we'd like the community to develop so it can facilitate things like:
GDS content designers visiting content teams in other departments and agencies
departmental and agency content designers spending time at GDS
professional development
a shadowing or buddy system
smoother content designer inductions for new staff - a content designer welcome pack
Unblocking the blockers
The group felt that lack of time and lack of budget are the 2 main blockers that stop people getting more involved in the community.
One way to address this would be to make it more obvious to line managers how involvement in the community helps (or could help) to meet our civil service objectives.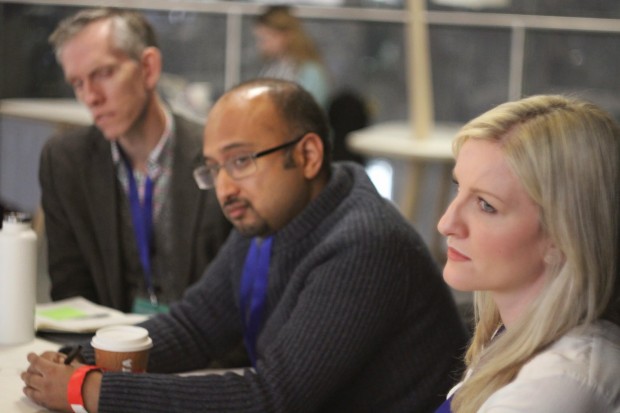 We could also make the community a bigger part of our day-to-day work.
For example, could we share work across departments and agencies - or have a departmental buddy system to share 2i resource? Could we outsource content requirements from a department or agency with no dedicated content team to better established teams in other parts of government?
Perhaps the community would need to work with centralised content team members (and other people who publish) differently from devolved content designers. They have different needs.
The community could also act as a lobbying group for change, eg unblocking the use of tools we need to do our work. Chrome and Google docs are currently not allowed in many departments. That makes it more difficult to create content in an agile way.
A well-functioning government content community would help to achieve the single government domain by enabling more sophisticated user journeys and greater consistency. In the end that means a better experience for users.
Here's to Content Design Conference 2.
Come to the local GOV.UK meet-up in Nottingham on 19 February.