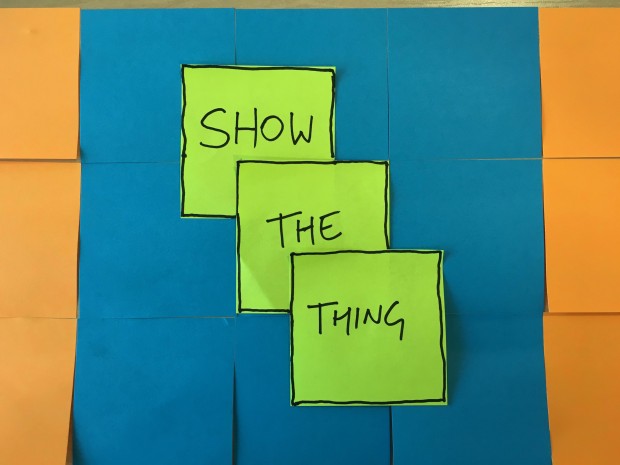 The GDS content team are believers in iteration and continuous improvement. We spend a lot of time iterating: making improvements to GOV.UK's content based on user research and insight from analytics.
But what do you do when you've got a more fundamental problem?
The problem with content for importers and exporters
Firstly, there's a lot of content on importing and exporting. If you count PDF publications, it runs to thousands of pages.
That's arguably more than an ordinary business person could be expected to read and digest.
The content has accumulated over a period of years from a lot of different sources, rather than necessarily being planned. That's part of the reason why it tends to be organised in categories that make sense to government (eg 'export procedures' and 'export regulations') instead of categories that make sense to users.
The 'one government at the border' project confirmed that importers and exporters need better guidance from government. And there were concerns that users might be missing out on government schemes through lack of accessible information.
This hasn't happened through lack of effort. The existing content is maintained by a lot of very knowledgeable, dedicated people in a number of different departments and agencies. But now it's got to the point where it's really difficult to see how the content can be improved by iterating it.
Government has set itself a target to get 100,000 more companies exporting by 2020 (PDF, 110KB) so it's important that we find a way to help those people make government guidance more accessible.
Introducing the content improvement 'pop-up' alpha
Based on a short discovery and some conversations with people around government, we believed there was a big opportunity to make things better. But we needed to prove it both to ourselves, and to other people around government.
When you want to make a big change, you can achieve more by showing the thing than you can with a thousand meetings. It's the approach we took when creating GOV.UK in the first place. It lets you build a genuine, common understanding of how the thing will work. And it gives people confidence that you can deliver.
So we set ourselves a target of 12 weeks to build a prototype to prove it's possible to make government guidance on importing and exporting. We're going to make it much, much simpler by:
We pulled together a multidisciplinary pop-up team so we can focus entirely on this project. This was important: when you're trying to solve a big, complex problem, you need time and space to understand the user needs and the source content, without being pulled onto other work.
What we've done so far
You're welcome to view the prototype and track our progress in adding things to it.
And the code is on GitHub if you want to try something similar.