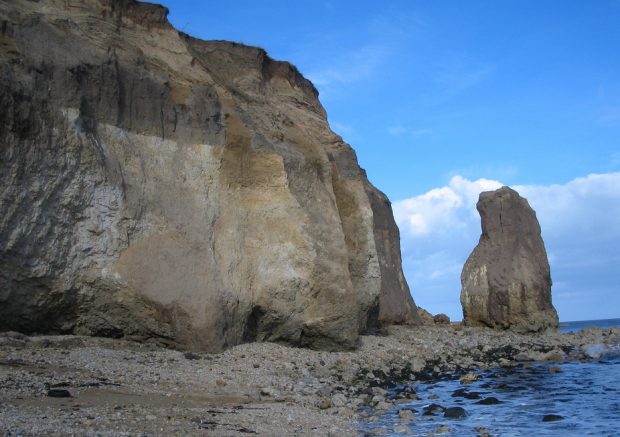 A team of GOV.UK content designers, a delivery manager and user researcher have been working to improve the GOV.UK content about how to set up a business.
We've got a lot of pages covering the same user need, and we had evidence that the user journey wasn't working.
I went to Seaham in County Durham with our user researcher David, and delivery manager Paul, to talk to staff who work on the Business Support Helpline. The helpline was set up to give advice on how to set up a business, how to find funding and how to grow a business.
Years of experience
Aside from having a better view from their office than a London roundabout, what the helpline staff had was years of experience (in some cases 15+ years) helping people understand what they have to do to start a business.
We ran sessions with small groups of helpline advisers to show them the new content we'd drafted and to ask the about their work. We wanted to know some of the common questions they were asked, and how they use GOV.UK content to answer them.
They help people find things on GOV.UK
Helpline advisers send out direct links to people who can't find the information they need on GOV.UK. This confirmed what our earlier work had shown - people were struggling to find what they needed because there was so much content in this area.
They use the language we use to talk to people
The helpline staff told us how they often had to explain jargon to the people who called the helpline. The job of helpline staff was to give advice, but they also spent a lot of time 'interpreting' some of the existing content. They were keen on the language used in the new content, which 'sounds like how we talk to people'.
What we learnt
We learnt to:
use other resources for research - in this case helpline staff
get people involved at every stage of the project - helpline staff use this content everyday and they need to know how it's changing
keep using the language that users are speaking - we can get this both from users and from people who talk to them every day
We owe a big thanks to everyone at the helpline for being so welcoming, friendly and sharing their knowledge about users with us.
The content is now live - read the 'set up a business' and 'get help with your business' guides.
Photo by Simon James / CC BY-SA 2.0.
Madeleine is a Content Designer at GOV.UK. Follow her on Twitter.