We held the fifth cross-government content conference - ConCon5 - in London on Wednesday 15 March. It was the biggest yet, with over 275 people attending on the day and 73 watching the live stream.
The theme of the event was building better relationships, because the job of the content designer is as much about negotiating and influencing as it is about creating and designing content.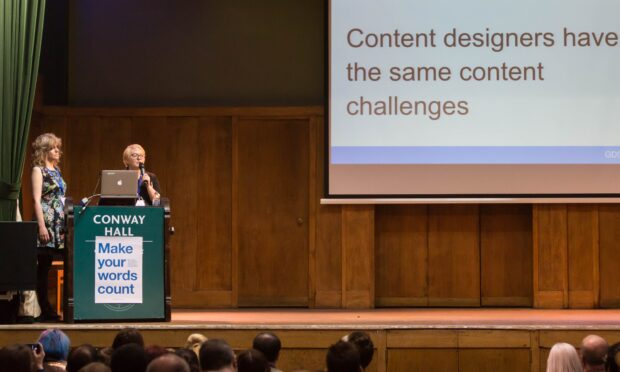 Based on feedback from previous ConCons, we made quite a lot of changes this year.
We made it bigger
Our last content conference sold out in a day. There was a clear demand for more capacity, so this year, we tripled it. Around 275 people came along on the day, and it wasn't just content professionals. We also had user researchers, service designers, as well as people from comms, policy and strategy. The response to the increased size has been really positive, with all respondents to the feedback survey saying it was good, and over 70% saying it was great.
We changed the format
Previous content conferences have been workshop based, with talks at the beginning and end of the day. For this much bigger event we decided to focus on talks. The feedback was that some workshops would be welcomed, so next time we'll go for a mix of talks and workshops.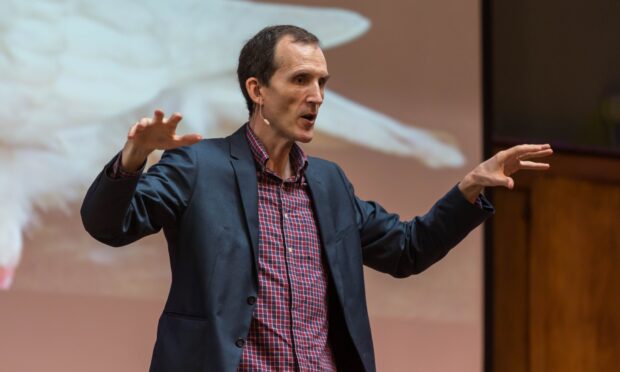 We covered more things
We kicked off the day with a keynote talk from customer experience expert, Gerry McGovern. Gerry talked about the importance of understanding what your users need, and about keeping things simple to help users trust and understand the information they get.
Kate Tarling, Head of Service Design at Home Office Digital, highlighted the importance of using a shared language when building services. HMRC's Stephen Proctor described the important role call centre advisers play in the Tax Credits service team.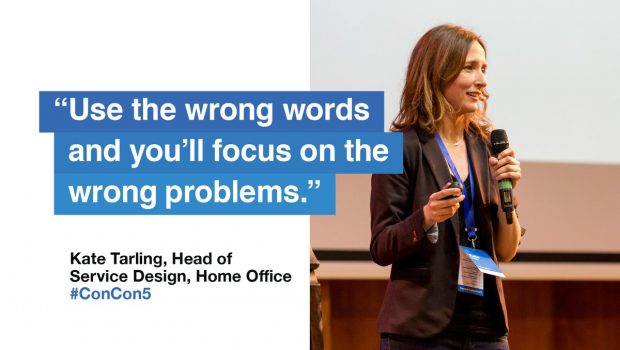 We had content designers talking about the joint UK Visas and Immigration and GOV.UK project on improving the user journey around family visas, as well as a presentation on the collaborative working HMRC and GOV.UK have been doing. We also featured talks on how to name your service through namestorming, and some tips on how content designers can have constructive conversations about content.
We had lightning talks on data sharing with the Citizens Advice Bureau, making content accessible, better decision-making with data, and technical writing, as well as making content patterns at NHS Digital and prototyping.
We ended with a power hour of updates on GOV.UK covering the 2017 to 2018 roadmap, content transformation and transition. So a busy day!
Looking at our feedback, we know the practical presentations were a big hit, as was having an inspirational keynote speaker.
Are we getting better?
Yes! 98% of survey respondents found the conference useful, and 76% found it very useful.
We also had a lot of great feedback on social media, with almost 3 million impressions on the #ConCon5 hashtag. There was a total of 408 tweets using the hashtag #ConCon5 - a 312% increase on ConCon4.
Our blog post on International Women's Day gave an update on the GDS pledge to improve gender diversity at events. At the previous 2 events (ConCon 3 and 4) we had a gender split of 24 men (46.2%) to 28 women (53.8%) speaking. At ConCon5 we had 9 men (40.9%) and 13 women (59.1%) speaking.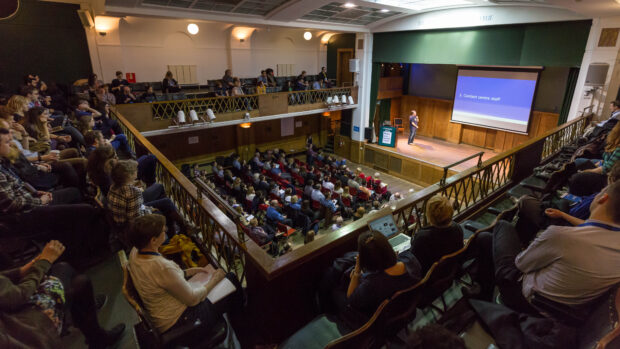 What's next?
We're never done. And we always want to know how to get better, so we'll keep listening to feedback and iterating the event based on the needs of the content community. The feedback on what we can do better (apart from the sandwiches) was mainly around having workshops or interactivity, as well as better networking opportunities, so we're already thinking about how we can do this.
We need you!
A community is only as strong as its members and what they're willing to invest in it. Some of our feedback highlighted how much attendees wanted more speakers from the cross-government community - so do we! If you'd like to get involved in the next ConCon in autumn - by joining the cross-government steering group, presenting or helping out on the day - please talk to your GOV.UK Lead or your Head of Content. Your community needs you!
Trisha is the Head of Content Design at GDS. You can follow her on Twitter.