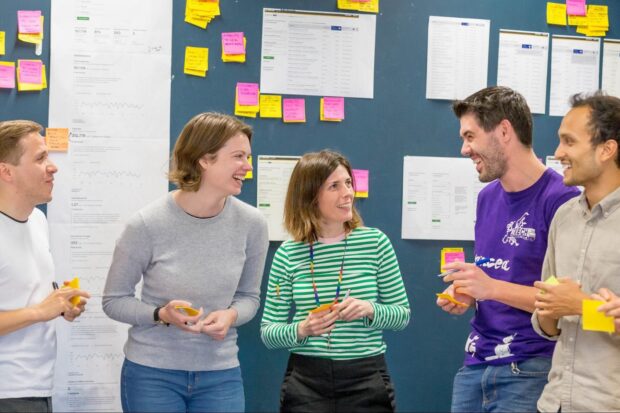 Over the past few months, we've been working on building the tools that support government organisations and the people who create and manage content on GOV.UK. We aim to make publishing easier and to help government use data to maintain good-quality, useful content. This is part of the government transformation strategy.
One of our teams is now building a new content publishing app. Another is working on collecting and storing data to help organisations understand how their content is performing.
New tools for new needs
The current publishing apps were built alongside GOV.UK and publishers across government have been using them since 2012.
The tools have not changed much since. And where they have, we've prioritised adding features over keeping the interfaces clear and consistent. From the feedback we've been receiving, it's clear that publishers expect our publishing tools to do more and be easier to use.
The pain points of publishing
In the past few months, we've been working to understand and prioritise the problems publishers face. We've analysed how publishers use our tools through user research, usage data and conversations with government departments.
We found several pain points where publishing is harder than it needs to be. For example, it's difficult to add pictures or format content with Markdown.
Sharing a preview of the final page with colleagues who cannot access the tool can also be cumbersome.
The range of content types used on GOV.UK can be confusing - currently we have more than 70. These have been created over the years, but not all of them have a clear user need now.
We also learned that publishers struggle to make informed decisions when it comes to managing their content. They need data to help them understand what content they own and how it's performing. This data can help them react to problems and improve important content.
But at the moment, gathering data on content is a time-consuming task that requires confidence in choosing the right metrics. Not all publishers have good access to Google Analytics or user feedback.
This encourages people to publish new things rather than improving what's already live and may impact end users who might be looking at outdated content.
This is where our new tools can help.
Testing a new content publisher
We're releasing a new content publishing app in private beta before the end of the year and 4 organisations will help us test it. We contacted the Nuclear Decommissioning Authority, HM Land Registry, Department for Work and Pensions and Department of Health and Social Care as they represent different needs and have different volumes of updates and ways of working.
We recently visited them to meet the teams we'll work with and agreed on a plan.
We'll start with some months of testing, rapidly iterating and adding new features based on their feedback. We'll then roll the tool out to more organisations later in the year.
The improvements include:
image cropping
easier tagging
a simpler markdown editor
clearer format choices
a preview for colleagues with no access to the publishing tool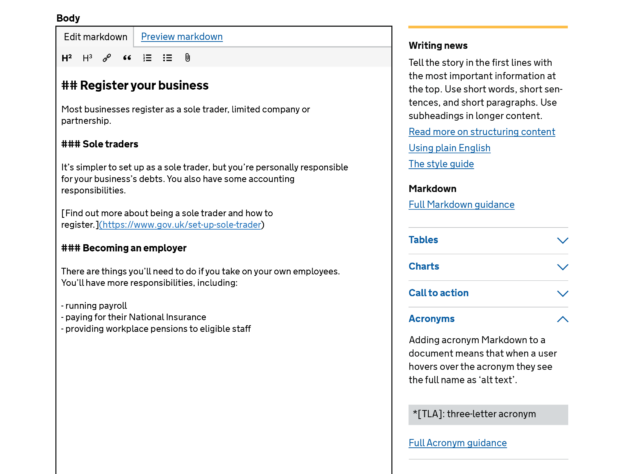 Accessing content data
Our content data tool will provide publishers and organisations across government with the data they need to make decisions and manage their content effectively over time.
The Department for Transport, Department of Health and Social Care, UK Visas and Immigration and the Charity Commission agreed to help us test in the private beta phase. They too represent a varied sample of publishing needs.
We chose the metrics and data the tool will provide in the first stage after doing extensive user research and collecting feedback from departments across government. We'll iterate and improve this initial set during the private beta testing, which we plan on starting this autumn.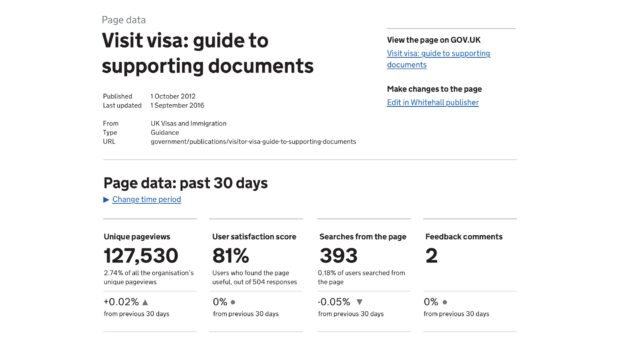 Moving towards a unified publishing experience
The teams designing and building these new publishing and data tools are working together very closely.
Both apps use the Design System patterns and components. These design patterns are tried and tested and they will bring the apps in line with what end users see and interact with on GOV.UK.
Content publishing and management are part of the same content lifecycle and the 2 tools will overlap in many ways. We will be showing useful data in the publishing interface where it's needed and letting publishers record information which will help them manage that content in the future.
We want to make it easier for publishers to decide and do good things with content, to help publishers help our users and to help government help people.
The private beta tests we're running with departments will help us iterate and improve our new tools to make it easier to publish good content.
Robert is a Policy and Engagement Manager on GOV.UK.