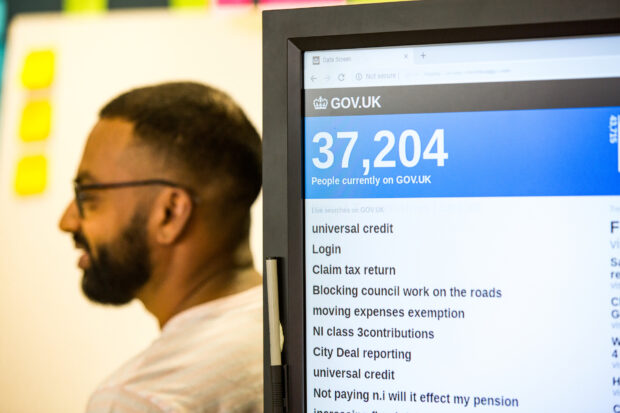 Finding things in a library of over 470,000 publications is tough. Search engines make it easier to go through buckets of content and reach the page you need but we know that GOV.UK's search engine can be made even better.
We've already been exploring how to better present search results in our work on Brexit business guidance and consolidating finders into a consistent user experience. Making GOV.UK's site search as useful and efficient as other search engines requires some under-the-hood improvements. Let's face it, at the moment it's not as good as it could or should be.
Searching the web has evolved
Before search engines came along, the only ways to find a document on the World Wide Web were to know its web address or to click a link from another page. Search engines such as AltaVista, Excite and Infoseek changed that by indexing all the pages on the web, becoming the glue that bound the web together.
With an ever-growing collection of documents to index, search engines had to employ new techniques to put the right results in front of users. Then, the birth of Google introduced the idea of ranking results based on relevance.
Our job on the Search and Navigation team is to make sure that users can find what they need, and we've made improvements to site search in the past. However, it's an evolving field of expertise and a lot has changed in the last few years.
You're not limited to typing a few words into a search box these days – you can also find specific products, ask questions, look at cinema listings and get facts from government. That raises the expectations of users' interactions with search engines – including GOV.UK's site search.
You can learn more about how GOV.UK's site search works.
Upgrading our search engine
During the first 3 months of 2019, we worked on upgrading Elasticsearch – the open source search engine which powers our indexing and search functionality. Our main objectives were to:
upgrade from Elasticsearch 2.4.6 to a recent version
reduce the operational burden of maintaining and upgrading machines that Elasticsearch runs on
Since achieving those immediate objectives, product teams on GOV.UK have had more time to focus on making search work smarter for users. It now only takes us a few weeks rather than a few months to upgrade our search engine and we can rapidly test improvements to our search algorithm.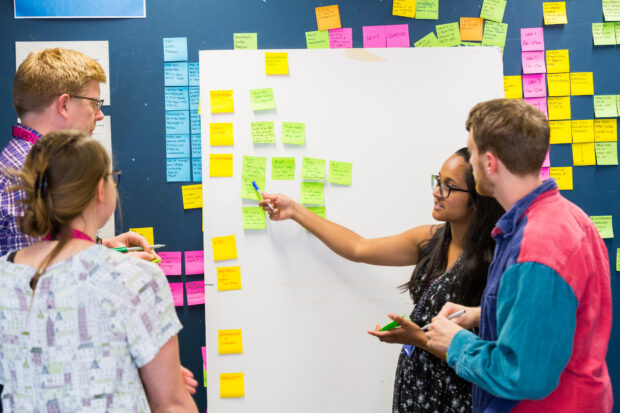 Making it easier to find, know and do things
It's been a long-held belief at GOV.UK that you should not have to know how government works in order to get what you need. It's why our mission is to be the best place to find government services and information, making things simpler, clearer and faster.
We help GOV.UK achieve that mission by organising government's information, ensuring it's useful and accessible to anyone who needs it.
We can make search results more relevant by better understanding users' search intent – what they expect to find when searching on GOV.UK. Each search query will fit into one of 3 categories:
navigational (go to a thing, like a form or a part of the site)
informational (know a thing, like 'how to rent' or 'what's the phone number for HMRC')
transactional (do a thing, like 'apply for a passport' or 'tell DVLA I sold my car')
Once we understand a user's search intent, we can look at key performance indicators (KPIs) to see whether they got a relevant result soon or had to click around several times. By looking at these KPIs and monitoring search performance for the hundreds of thousands of searches on GOV.UK each day, we'll see where the algorithm needs tweaking.
To speed things up and see what users are finding valuable sooner, we'll be able to A/B test different algorithms and measure the results through our KPIs. Working at this scale is going to require expertise in performance analysis and data science to analyse the datasets. Once we know which improvements are better for users, we can release those and move on to the next thorny problem.
Analysing our content will come next. Sometimes users will know what they want, but other times they may not. They might use language that's different to how our content is written. We're going to work to make our search engine more intelligent and to understand more about our content.
Don't tumble down rabbit holes
One of the reasons that GOV.UK looks after its own search engine is that it gives us control over the results. For example, we've been able to add a feature allowing users to filter news and communications from government by Brexit-related content. However, when we have that level of control, it can be easy to fall down rabbit holes trying to fine-tune relevancy.
Rather than spend time making every search query return a set of perfectly relevant results, instead we'll need to focus on more valuable improvements.
In our user testing labs for Brexit-related work, we discovered that users appreciated the most relevant result being highlighted. This meant they could quickly decide to click that result or choose to continue looking at the other results. We'd like to test this at scale on GOV.UK's site search to work out whether it's useful to implement it across the site.
In making search work smarter for users, we'll be learning about how our content can be better structured and described. This brings benefits to the GOV.UK platform and external search engines too.
Our performance data shows us that for a range of search queries users intend to find contact details for some services. That user need might be better served by showing rich content and snippets in search results – like how searching for 'weather' shows you a weather report inside the search page. We'll be collaborating with departments on how those needs can be met.
Next steps
Right now we're analysing 12 months worth of search performance data to find out where we suck and where it matters. It'll give us a list of priority areas to improve relevancy, and then we can move on to making search smarter.
You can follow Steve on Twitter.