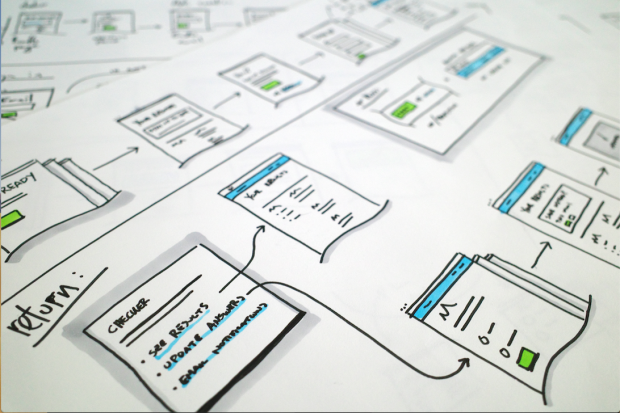 GOV.UK is always working on ways to make it simpler to interact with the government online. That means we want to improve journeys that can be complex and to help people do what they need to do as quickly and easily as possible. We know that users don't go to GOV.UK to browse, they go because they need to find things out and get things done. We are committed to making sure users can access what they need, when they need it.
Jen Allum introduced the idea of the GOV.UK account in her recent blog post. I would like to give a bit more detail on this work so far and what you should expect to hear about next.
We've spent some time over the past year investigating how GOV.UK might become more personalised for users. We reviewed how the banking, entertainment and shopping sectors approach personalisation. We talked to international governments who are considering some of the same challenges that we are. And we reviewed some previous research from GOV.UK to understand some of the challenges users are facing.
Then we began to design and test concepts around the idea of a GOV.UK account. We know that for complex tasks that are delivered by multiple services and departments, it can be difficult to navigate government. And at the moment we do not provide much continuity for the user at all, so most visits to GOV.UK feel like starting from scratch. We think an account could be a way to further improve how public services are delivered online. It would join together GOV.UK and the many services that sit on it, providing a personalised experience of GOV.UK to the user.
What we are looking at now
From our research and conversations with users, we've seen that there's a real need here to provide a personalised service on GOV.UK. There are many things to think about in this space: technology, architecture, data, privacy, digital identity. These are all areas that teams are working on, or working with other teams on, but we also need to understand how users feel about a GOV.UK account and whether they would use one.
User research and prototypes
In the past 2 months, we've been talking to users about how they currently interact with GOV.UK. We began with some broader exploratory research, looking to understand in more depth how users navigate the site when dealing with interactions that are more complex than one-off transactions. We tried to recruit participants who had multiple needs of GOV.UK information - for example, people using GOV.UK both for their family as well as for a business.
Through this research we were reminded of some familiar issues, like how having to navigate through a lot of information and multiple services to find what they need can be a common experience for a lot of GOV.UK visitors.
Think about understanding something like coronavirus and what it means for you; there are, as one user put it, "a lot of roads to go down". It was also a helpful reminder that people go to GOV.UK for functional needs, not because they want to spend time on the site. We're thinking a lot about how an account could help with both of these things too.
We included a prompt in this round of research too: an image of GOV.UK's header with a sign-in link. That led to some interesting conversations, where we learned about the separation many people feel between their business and personal interactions with government; some users questioned the relevance of their family circumstances when they'd considered themselves to be acting in a business context. We also learned more about the role of trust when comparing accounts held with government and private sector organisations.
Since that exploratory research, we've developed more prototypes with some end-to-end journeys of signing up and using an account. We've done further rounds of research with users using these prototypes so we can better understand how they feel about:
accounts in general
having a GOV.UK account for their personal and business interactions with government
having a way to manage their data
reusing information they've provided across different government services
seeing content that's tailored to them
getting updates about stuff that's relevant to them
Some of these prototypes were intentionally speculative and contained ideas that will take time to design and develop. However, all of this research has helped us test our ideas and assumptions about how we can progress our work to create a GOV.UK account.
Live test of accounts
The next step is a small, live test. This will be a test within the GOV.UK publishing platform; for now, we aren't sharing any data between services run by departments. We want to do a live test because it is a powerful way for users to interact in "real world" scenarios, we can rapidly iterate on anonymised analysis, and we can trial users getting early value. We are looking at areas that:
cut across many user groups, and multiple areas of someone's life
give the team real experience of the technical and operational aspects of building and managing an account, data architecture, and processing and managing data
could be developed further, incorporating other features and expanding the user base
start to test our assumptions of user attitudes about privacy, consent and personalisation
build a richer picture of the value users could get from an account
What we are hoping to learn from our first trial
We think this first trial will help us learn:
if users are willing to take part in this trial, based on the value it will give them
how to surface content and service recommendations and be transparent about the user-provided account information that is powering them
how we can help users make informed decisions about what they consent to
how users think a GOV.UK account relates to existing government accounts
We plan to test the first version of an account in late October. We'll write another blog post after that about our findings from the trial. Based on the findings, we'll then iterate our plans.
Next steps
We will keep posting updates as we progress with our work. Look out for posts on our design approach, how we are ensuring privacy by design, the relationship between digital identity and accounts, and how we are thinking about technical architecture.
Please leave us comments or ask us any questions.