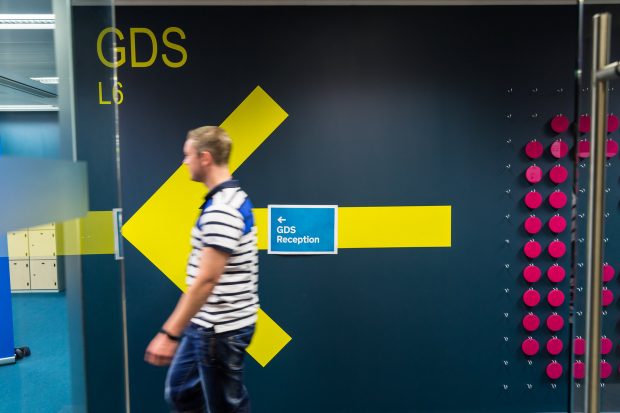 GOV.UK is about to go through another period of exciting change. I've written about our plans. You might also have seen that GOV.UK is recruiting and that we're bringing in some new skills and experience to the programme.
This includes two leadership roles, both at Deputy Director level. This means they are roles that are part of the Senior Civil Service. They will report to me, and they will lead, line manage and work with a multi-disciplinary leadership team in GOV.UK with 'Heads of' disciplines, like product, policy and technology.
They are:
These are new roles in GOV.UK and reflect the increasing responsibilities (and size!) of the programme. The job descriptions are intended to give a good sense of the responsibilities that each role has - what they'd be doing and leading. Interested?
I also wanted to address more generally why someone might consider applying for either role and what they could expect. The GDS blog and the Inside GOV.UK blog are treasure troves for finding out what we do and how we work. But here's a go based on what I think things would be like in these roles specifically for whoever is appointed:
You will be working on GOV.UK! That means something! Recognised internationally, of critical importance, and a huge privilege. This comes with high responsibility and the ability to be able to move at speed on concurrent issues. We work flexibly to meet needs - delivering through Coronavirus is not always a tidy 9-5 arrangement, for example!
Working to meet user needs will be your guiding principle, with pragmatism and contextual understanding. It also means recognising that GOV.UK is government, and that your impact is both directly through GOV.UK and more widely with respect to how government delivers.
Sometimes things may feel reactive and a significant part of both jobs is focussing on the strategy we have and delivering through whatever the immediate priorities of the day are - they can be a huge accelerant. The strategy is delivery.
The work will have some big decision points and some complex issues that we need to work through. We are intending to fundamentally change how people can interact with the government, and how government can serve the public. That will raise all sorts of propositional questions that will require careful consideration.
You will be regularly constructively challenged by an outstanding team to do better, and explain thinking and decisions. We have years of research and knowledge that form the core principles to GOV.UK - about how we deliver to user needs - and you may sometimes have to constructively challenge assumed positions too - because context changes, and we aren't always right!
It will be easy to get consumed in the detail and I'll be encouraging you to trust the excellent delivery of the teams so that you are focused on the bigger picture at all time. It is a very sticky subject.
Practically, I think these roles would have something like a 70/30 ratio of working in GOV.UK and GDS versus working across government and industry.
I've also thought about the way we work on GOV.UK, and what I prize most as approaches and characteristics in some of the best people I've worked with so far. The list below isn't intended to be exhaustive or absolute, but is what I believe we'll need to get us through the coming years in a successful way. I'd hope this sort of a list would make the 'right' candidates fizz a bit at the idea of being encouraged to work like this.
As a successful candidate I'd hope that you:
Do what you think is right, not what is easy
Would recognise the importance of relationships and taking people with you - without confusing this with always keeping everyone happy
Doubt yourself from time to time, and actively seek out people who can help test your thinking
Have good judgement on when things need seizing in the moment, and when things will benefit from being left to percolate or are in need of further development
Are able to think round an issue and do the intellectual 'heavy lifting' on consequences and what something will really mean in reality
Think deeply on topics, and enjoy doing so
Are tenacious when you spot an issue that doesn't look quite right - and get to the bottom of it!
Know that nothing is possible without a great team; you'll enjoy leading and fostering inclusive and diverse environments so that people can do their work better
The GOV.UK team must reflect the people that it serves. I often speak to people who count themselves out of applying (I do this too…) as they don't think they'd be selected. Let us make that decision - if you're keen, apply!