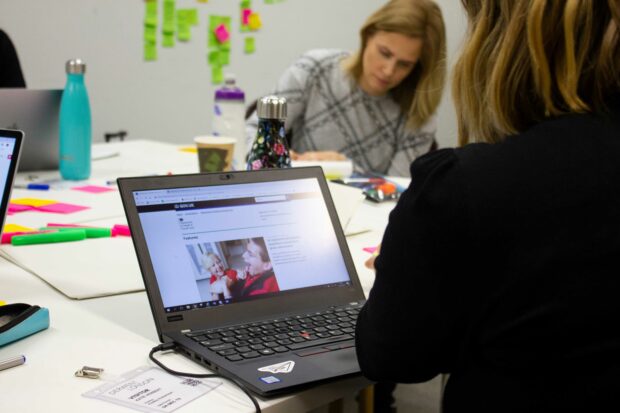 I've recently joined GOV.UK as the Head of Data and User Insight. This is my first blog post for the Government Digital Service (GDS), so hello!
There's lots happening in my team of talented data, insight and user research specialists, and we want more people to join us. This blog post will explain the innovative work we do and the roles we're recruiting for, with some testimonials from the team.
Become part of the team
I joined GOV.UK because I believe in its strategic vision - providing a trusted, joined-up and personalised service for users - which is underpinned by a user-centric and data-driven approach. The diversity of the users GOV.UK serves, the needs we are trying to fulfil and the data that supports this makes GOV.UK an incredibly exciting place to be, with very interesting challenges and opportunities.
And, we're looking to grow our team to make sure we can implement this ambitious vision.
We'll be building on an already strong multidisciplinary data and insights team, with expert performance analysts, user researchers and data scientists.
Half of the data, insight and user research community work on product delivery teams, helping to build and iterate useful and easily navigable content, as well as supporting critical government priorities. The other half support insight-specific projects and products, aiming to improve the quality of our data and the way it is presented and accessed.
No matter which team on GOV.UK you join, there is a consistent emphasis on the importance of qualifying our decisions with insights and quantifying the impact with data.
Roles we're recruiting for
Over the next few months we're recruiting for data and insight roles to support our ambitious plans around personalisation and connecting insights, as well as empowering our colleagues with the right tools and skills to interpret the data we produce.
We're hiring across all levels and focusing primarily on our Manchester hub. Roles will include data scientists and user researchers, alongside a data engineer and data architect.
The work you'll be involved in is innovative and important. It will help the millions of people that visit GOV.UK daily. Some examples of things you might be working on are:
looking at tools and techniques we could use to categorise user types
testing using anonymised browsing data to suggest relevant next steps to a user, with privacy at the heart of the design
automating and optimising our reporting functionality across a number of tools and dashboards
To get a sense of what we're working on, read the GOV.UK roadmap which sets out our work for the next 6 months or so.
The team you'll be joining
We truly have a great mix of people, representative in many ways of the diverse users we serve. Many have been with the programme since the beginning, while others have entered the world of data and insights through weird and wonderful routes (with an ex-patent attorney and TV personality also in the wider GDS data community)!
Regardless of age or background, gender or sexuality, GOV.UK is an incredibly welcoming and inclusive place and people feel a strong sense of belonging, pride and job satisfaction.
But don't just take it from me, here's what people on the team have to say.
Suganya Sivaskantharajah, Data Scientist at GOV.UK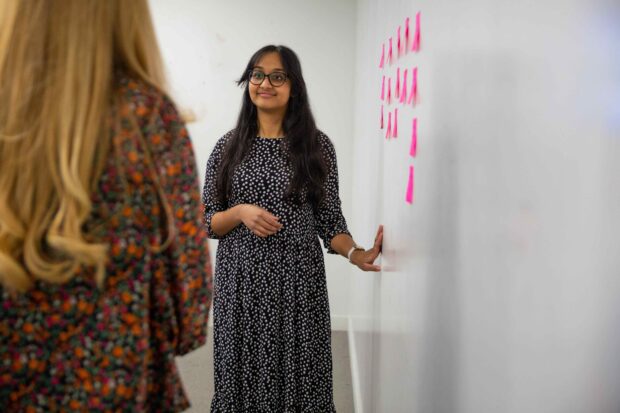 "It's great that I get to work on a variety of problems using text and/or numeric data, but the best part of my job is improving the GOV.UK experience for our users. People visit GOV.UK for happy and sad, extraordinary and routine reasons - I want to help them get support as quickly as possible so they can get back to doing the things that are important to them."
Anna Kuforiji, Senior User Researcher at GOV.UK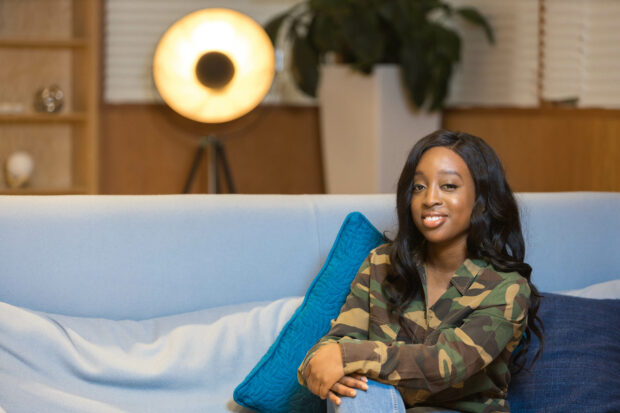 "I get to do work that serves the needs of others every day. I work on developing digital products and services that will be used and experienced by millions of people. Each day I focus on identifying the needs of others and making sure unheard voices are amplified. Not everyone gets this opportunity so I don't take it for granted.
Years ago when I started at GDS I changed my Twitter bio to 'People matter more than profit, so I put users first. By day I'm a User Researcher and by night I'm an Art Curator'. Years later this still fully captures how I feel about the work I do. My role is a mix of creativity and problem solving and I'm motivated by the new challenges I'm presented with daily."
Ian Ansell, Senior Performance Analyst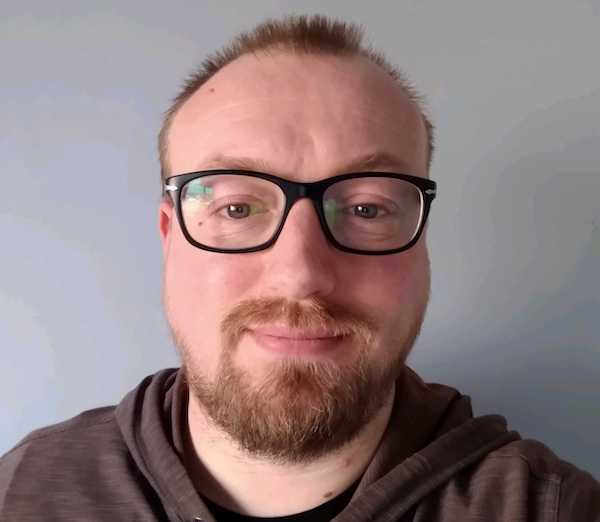 "I'm still fairly new to GDS but the culture is so very welcoming and there is a real sense of community, not just within our communities of practice but within teams too. Everyone is willing to take the time to explain something or share their knowledge and also takes the time to listen to a newbie. I've thoroughly enjoyed being able to genuinely make a change to how data is used within GDS."
Find out more and apply
You can find out more about working at GDS in these blog posts:
So if you're looking for a new challenge, are passionate about data and insights and look forward to the prospect of making a positive impact, consider applying for a job at GOV.UK. More roles coming soon!