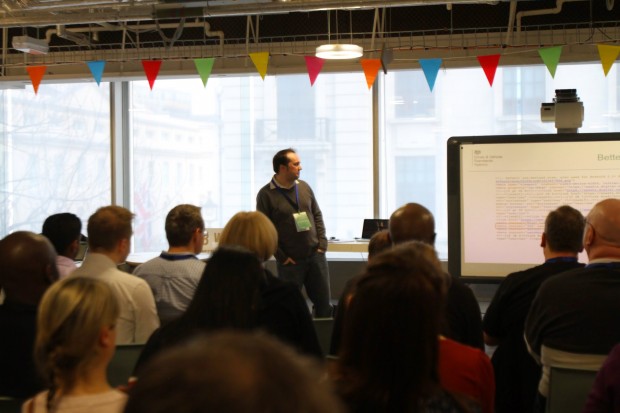 At GOV.UK's first content design conference I talked about HTML publications and then blogged about why I think they're so important at GOV.UK.
As part of our session we broke into groups to answer 3 questions:
what's stopping us from adopting HTML publications more widely?
what can we, as content designers, do to overcome these barriers?
what can GDS do to improve the HTML publication format?
Here are some of the things that people said.
Things that stop us from adopting HTML publications more widely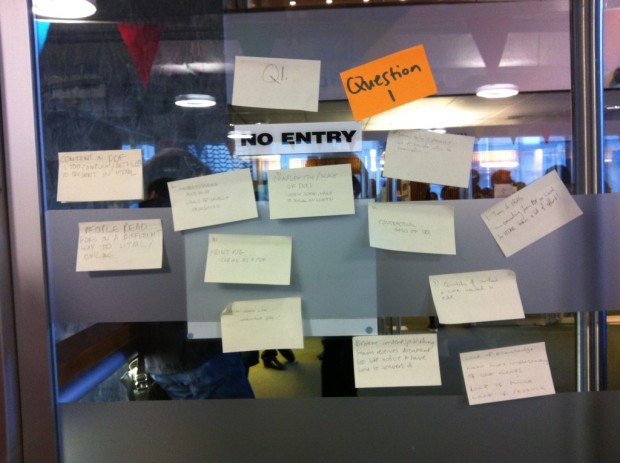 HTML publications may not be adopted more widely because:
content in PDF is too complex or detailed to present in HTML
people read PDFs in a different way to HTML
printing isn't as clear as with a PDF
technical users like interactive PDFs
of the quality of content and time needed to edit it
of the contractual basis of the document
of a lack of time and skills to convert to HTML
there needs to be more understanding of user needs
the documents are very long and it's hard to scroll on screen
How we, as content designers, can overcome these barriers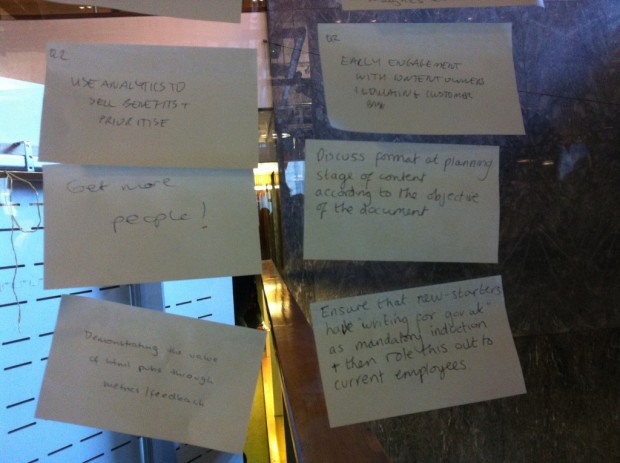 Our group suggested that we could tackles these challenges by:
using analytics to sell benefits and prioritise
getting more people
demonstrating the value of HTML publications through metrics and feedback
early engagement with content owners and by educating the customer base
discussing format at the planning stage of content according to the objective of the document
ensuring that new-starters have 'Writing for GOV.UK' as an induction and then roll this out to current employees
designing content well leading up to the full PDF
using the reasons to use them that you gave us today will definitely help convince people to use them more
How GDS could improve the HTML publication format
Our group's wishlist included:
better tables, eg adding table editor
more flexibility with numbered points
the top publication header to be more response to the scale of documents
to reduce the size of the coloured bar at the top
a printing format
change notes to be clearer so that they can track versions
line breaks so that we can control spacing
I realised when writing this post that I hadn't added my own to the list. My number 1 would have to be this one for GDS: stop labelling them as 'HTML' on GOV.UK. We shouldn't expect users to know what HTML is, so let's call them webpages or pages – or even look at removing the label if it's not helping users.
Thanks for coming
Finally, a big 'thank you' to everyone who came to the session and took part.
And a special thank you to Elena from GDS for helping to run the session and answering the questions for GDS.
We're having a GOV.UK meet-up in Nottingham on 19 February. All government content designers are welcome.