Twice a year the user research team runs a benchmarking exercise so we can see how GOV.UK performs. It's really important to constantly monitor how we're doing to identify changes in trends that we should be focussing efforts on.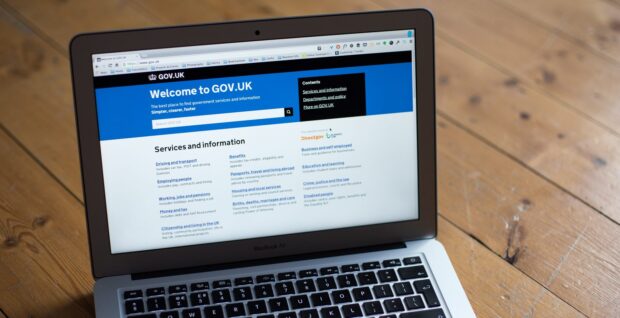 The benchmarking exercises focus on 10 of the most popular tasks on GOV.UK such as how to contact the DVLA or calculate your state pension. It's a big project so we need a lot of users to take part, more than we might for a more traditional piece of research.
Our lab is only so big and it's only in one place
To get a large range of people for the benchmarking we use a remote online testing tool. The tests involved 250 people across the UK who, among other criteria, are at different points on the assisted digital scale.
Each participant completes 5 of the 10 most popular tasks at home using their computers. We record their interactions with GOV.UK as they work through the tasks. People give their answer after they've completed each task. This tells us what percentage of people were able to find the date of Easter Monday, for example.
Online remote testing is a great way to gather quantitative data but still doesn't give us all the answers. We researchers love a bit of face to face, so we'll also be doing the same tasks in our lab at GDS with 12 more people. That way we can talk to people more about why they interacted in the way they did.
This is our 5th round of benchmarking so we're hoping to see improvements on the previous rounds. In the last round of testing we noticed the Start now button phenomenon so we'll be changing those for this round. That's just one example of the constant improvements we make to GOV.UK so it's always exciting to see what happens in the benchmarking.
Results day
As exciting as it to do research it's even more exciting to share the results. As December draws in and the nights get shorter we'll be sharing our findings at show and tells with the relevant teams. We'll be telling teams how GOV.UK is getting easier to use, but rest assured if we find any problems we'll be working hard to get them fixed before round 6.
David is a user researcher on GOV.UK. You should follow him on Twitter.